Almost one month ago, I met some friends for dinner.  There was Amy, Christina, Wendy…oh, and ho-hum, Ree Drummond.
Yes, it has taken me nearly a month to tell you that I went to dinner with The Pioneer Woman; the N.Y. Times best-selling author and one of Forbes' top 25 Web Celebs.  You're lucky I'm telling you at all, because I am wildly popular and busy.  Okay, just busy.
Ree was in town for a book signing and joined us for a fabulous dinner where we had a lot of wine and I drank Ree under the table.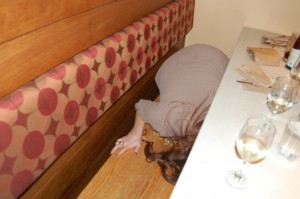 Or, maybe she was just looking for the lens cap I dropped.
There were also cookies as big as your face.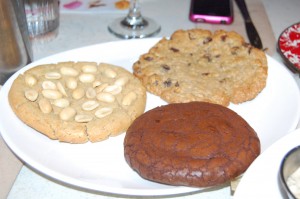 And, then we went for ice cream.  Splendid ice cream.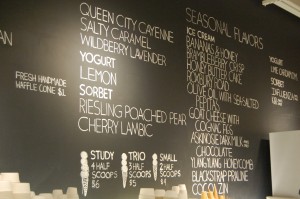 We talked, laughed and took a bundle of pictures.  Like more than I took when my kids were born.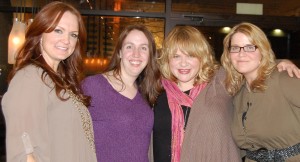 This is the one where I told everyone to make a funny face and the only person who heard me, was me.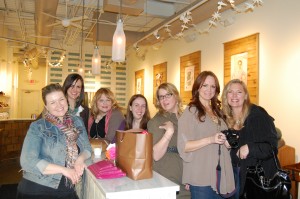 One of the best things about blogging is how special it is to hang out with the friends you meet online.
But, the wine and cookies as big as your face aren't so bad either.