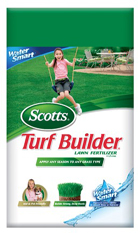 For the past 13 years, my husband has been working hard to make our lawn beautiful.  He has faithfully applied Scotts fertilizer and weed products since we bought our home.
The products have always worked really well, but we have two children and two dogs, all of whom have to stay off the grass after these products have been put down.  In my opinion, lawns are meant for bare feet, playing fetch and throwing balls.  I hated that my son and daughter couldn't go outside to play after the yard had been treated.   Unfortunately, that's exactly what happened.
Enter Scotts Turf Builder.  Oh, I'm sorry…enter Scotts Turf Builder that is kid and pet friendly!
After applying this fertilizer, our lawn looks thick and lush and the weeds have been crowded out just as the package stated they would.  The grass is so strong and dense that there isn't any room for the weeds.  The best part is that I know it's safe for my family.
As for the results?  See for yourself.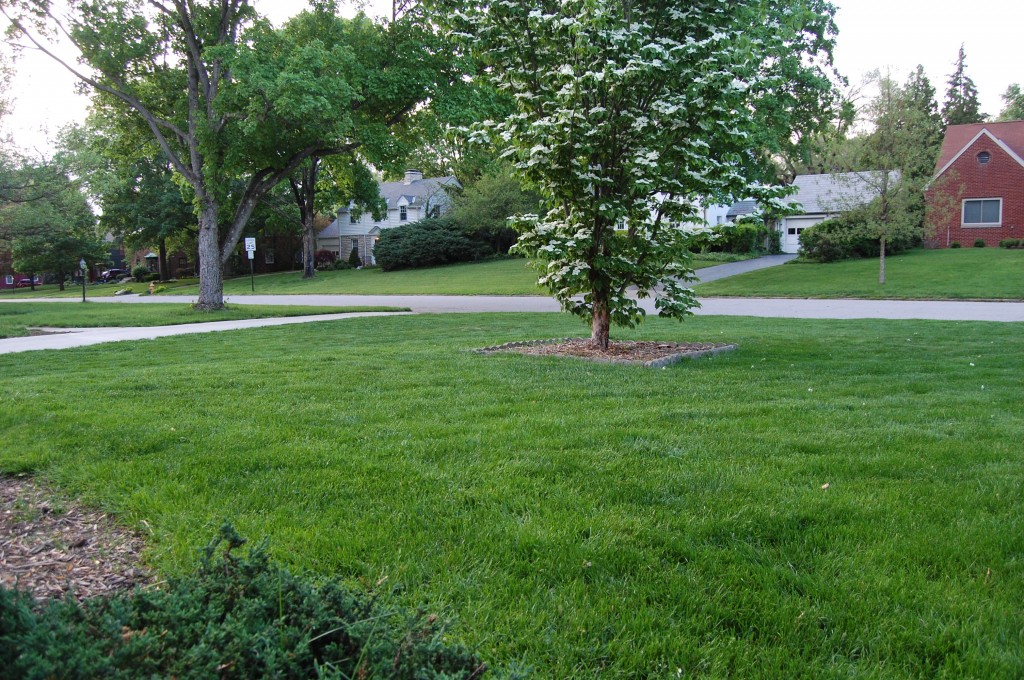 I was sent a coupon for a package of Scotts Turf Builder as part of a promotion with One2One Network.  This post reflects my opinion of the product with which I was compensated.