Just after my husband and I got married, we bought our first new car. It was a 1997 Mercury Mountaineer. After 14 years and 145,000 miles, I'm still driving that SUV. I have had it so long that they don't even make Mountaineers anymore. I might as well have an Edsel.
Even though my car has a rear door that won't open, a horn that doesn't honk, a CD player that won't release my CD's, a liftgate that slams down on your head and a speedometer that barely lights up at night, I didn't think I was missing out when everyone around me went through two or three cars in the last decade and a half. After all, my car is comfortable, it has needed minimal repairs, I feel pretty safe in it and we have used the heck out of the abundant cargo space.
But, it is becoming more and more apparent that Bessie (as we lovingly refer to her) is beginning to show her age; not to mention that she only gets about 9 mpg. It is time that we start looking for another car.
I want something with more seating than the Mountaineer's five seats, I want safety, good mileage, cargo room, towing capabilities, comfort and it has to fit in my garage. That is key.
I drove a Chevy Tahoe a few years ago and fell in love with it because of its ample space. Actually, there was too much space. I would have needed to tear out my garage door and raise it a few inches in order to park my car.
When Ford contacted me recently to test drive a vehicle from their media fleet, I immediately wanted to try the Expedition. Can you tell I like roomy cars?
Unfortunately, because of my garage door, I knew there was no way I could end up with an SUV that big. I looked at Ford's website and chose an Explorer instead. It had six or seven seats (depending on the model), plenty of cargo space and best-in-its-class highway mpg. With fuel close to $4 a gallon, that's a no-brainer.
The Explorer didn't disappoint when we recently took it on a trip to Lake Erie. It had all of the above and a whole lot more. As much as my must-have list of features are important to me, I found that it's the little things that make one, BIG impression. I had no idea what I've been missing.
Let's have a look, shall we?
Cup holders – What? Cup holders are a big deal. I have spilled enough drinks in my car to know this. The Explorer had two, DEEP cup holders in the center console AND each door has a cup holder as well. It was the same way for my kids in the back seat too. That meant my husband and I could have our hot coffee safely stored and have a water bottle in the door instead of rolling around on the floor.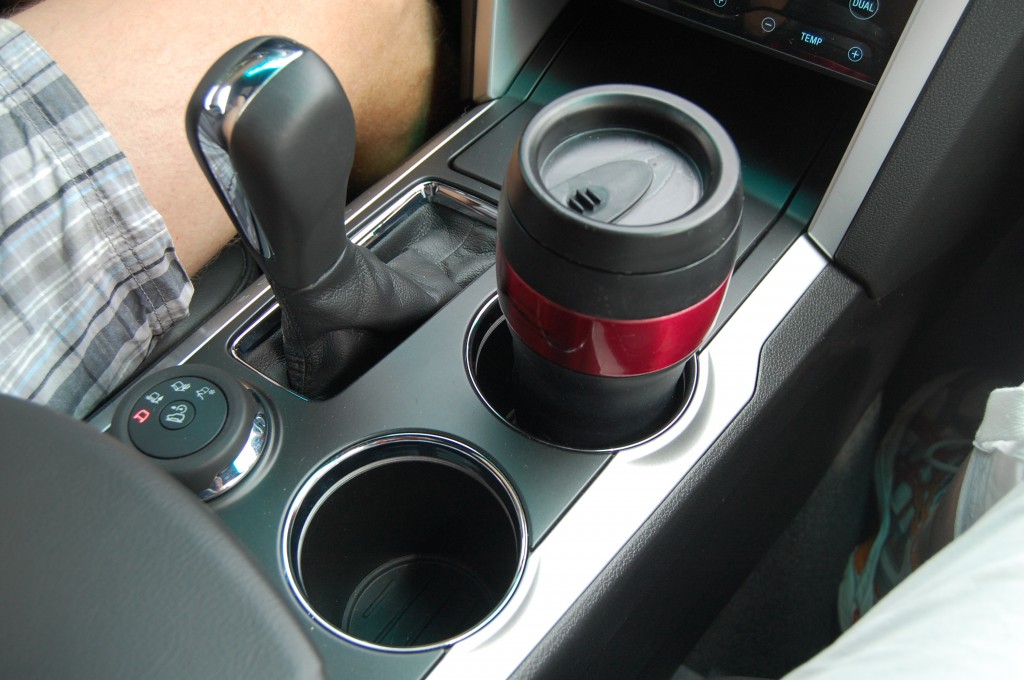 BLIS® with Cross-Traffic Alert – See that little car in the side-view mirror? When another car is in your blind spot, it lights up for you and warns you not to switch lanes. Awesome.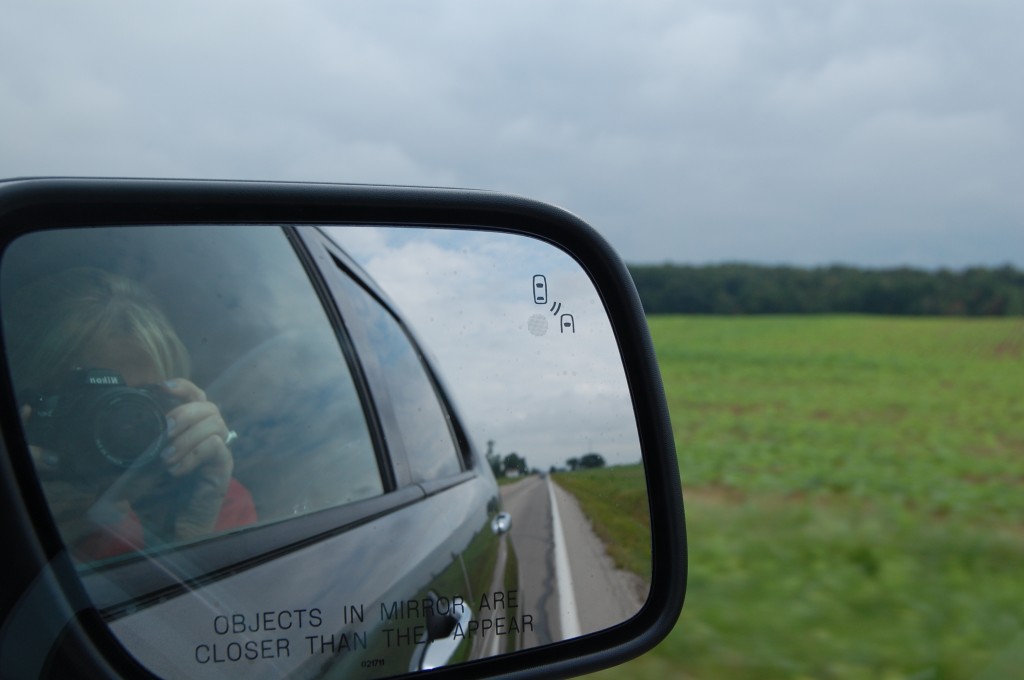 Push Button Start – Say you have your hands full with grocery bags, or you just got a manicure…cough…me…cough…you can open your door AND start the car without ever needing to dig the keys out of your purse. The door unlocks when you're within range and you push start the car. I loved this feature. Also, my purse is a mess.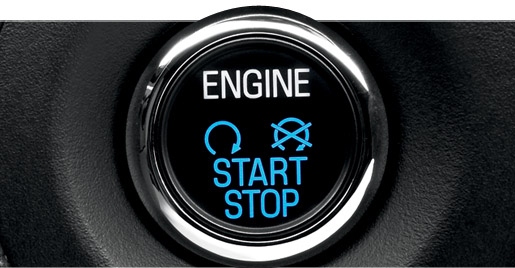 Powerfold Seats – You don't have to remove either row of seats to add to your cargo space. With the push of a button you can stow the seats. It is completely easy and effortless.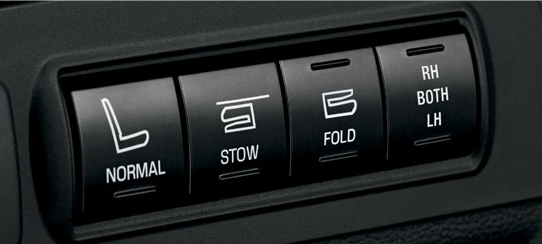 Heated AND Air Conditioned Seating – Sure you've had your hind end warmed, but have you had it cooled? Mmm hmm. Need I say more?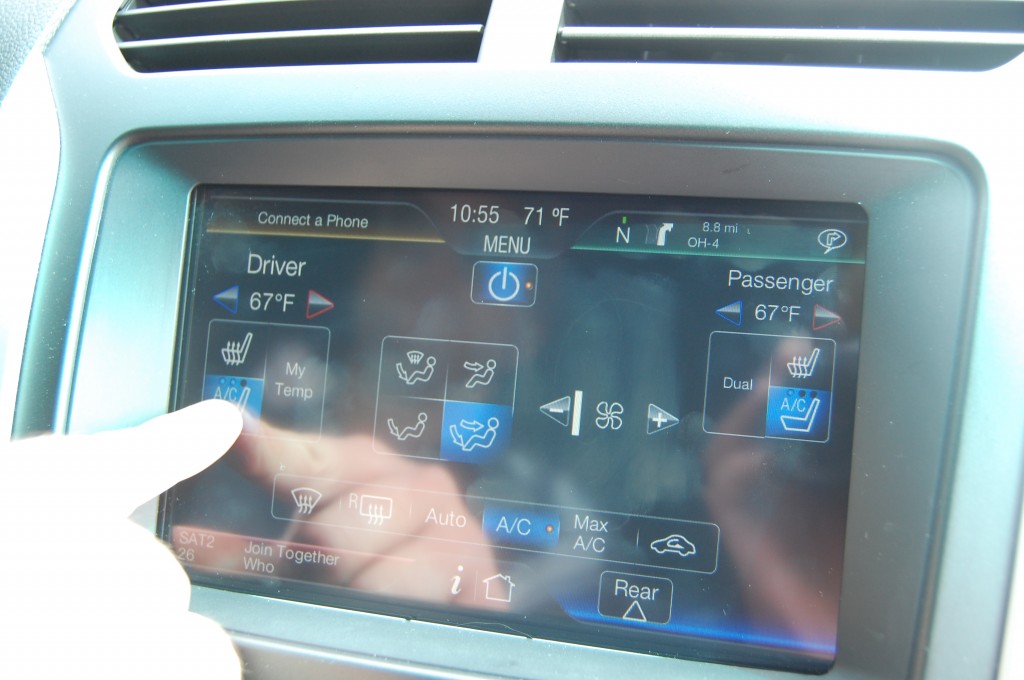 Who knew that your navigation system could tell you the speed limit of the road you're on? Not me.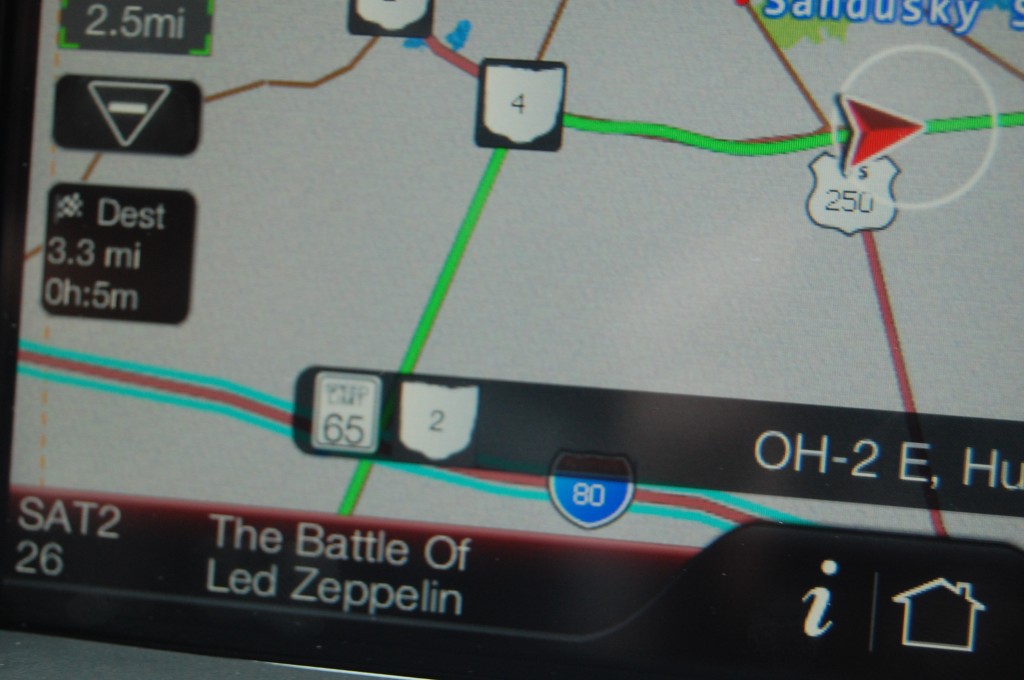 Um…that's a power outlet. Heating chili at a football tailgate just got a whole lot easier.
Collision Warning with Brake Assist – The Explorer is so smart that it will keep a set distance between you and the car in front of you and will slow down automatically. You don't have to mess around with cruise control. This was my husband's favorite feature.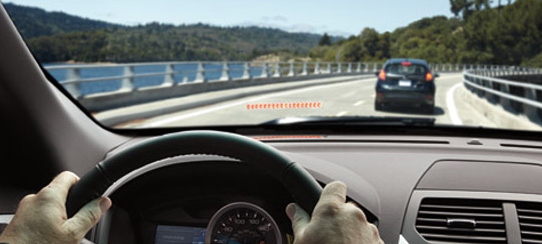 Remember how my original list included cargo room? The back of the Explorer held FOUR sets of golf clubs, a full-sized cooler, a smaller cooler, a backpack, a duffel bag, an enormous suitcase and an exhaust fan. My husband doesn't just like white noise for sleeping, he likes jet engine noise. Oh, and there was also one surly preteen and an impish nine year old.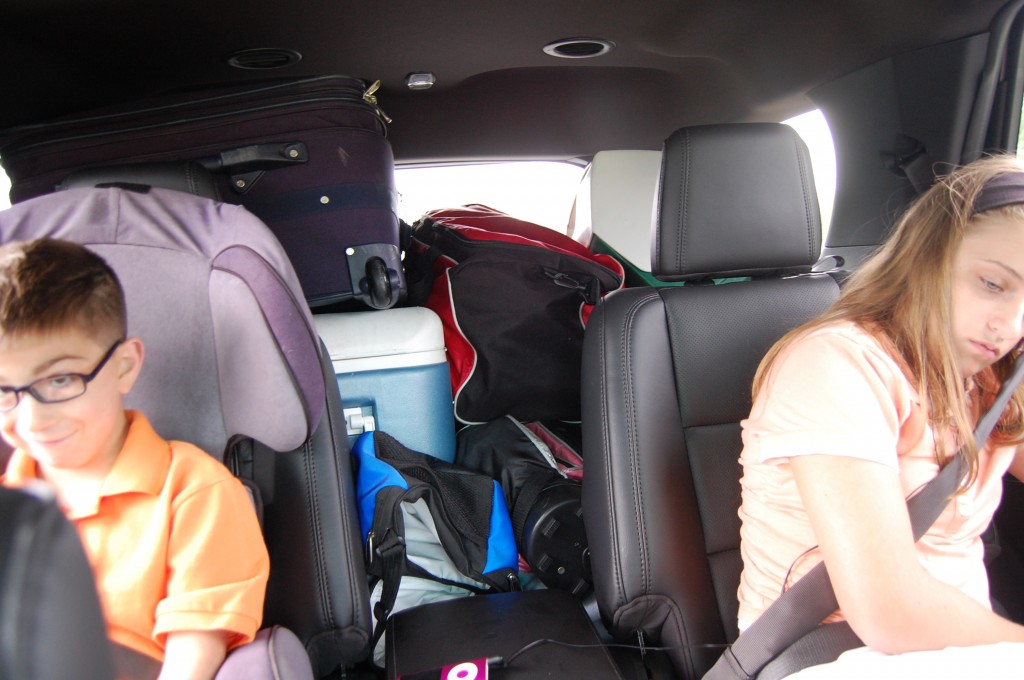 Folks, I could go on and on. I was so impressed with the handling, the padded seatbelts my kids wore across their chests, the ability to turn off the passenger side airbag (my car doesn't have that capability) and so much more. This is one incredible vehicle.
And, as soon as Bessie tells me she's ready for the salvage yard, I'd like to park an Explorer in my garage. Oh, and I tried…it fits.