Whew.
The last five weeks have been quite a blur. That tends to happen when your employer runs an enormous conference and you are assigned the Twitter account of their 30,000+ followers. People had questions, I found the answers. Lots and lots of them.
So, I apologize for one of the longest bloggy breaks since the swine flu/pulmonary embolism scare of 2009, but I've had to be on my toes elsewhere. Literally. I have blisters to prove it.
But, I will happily wear my battle wounds…because that elsewhere of which I speak? Was the fabulous San Diego.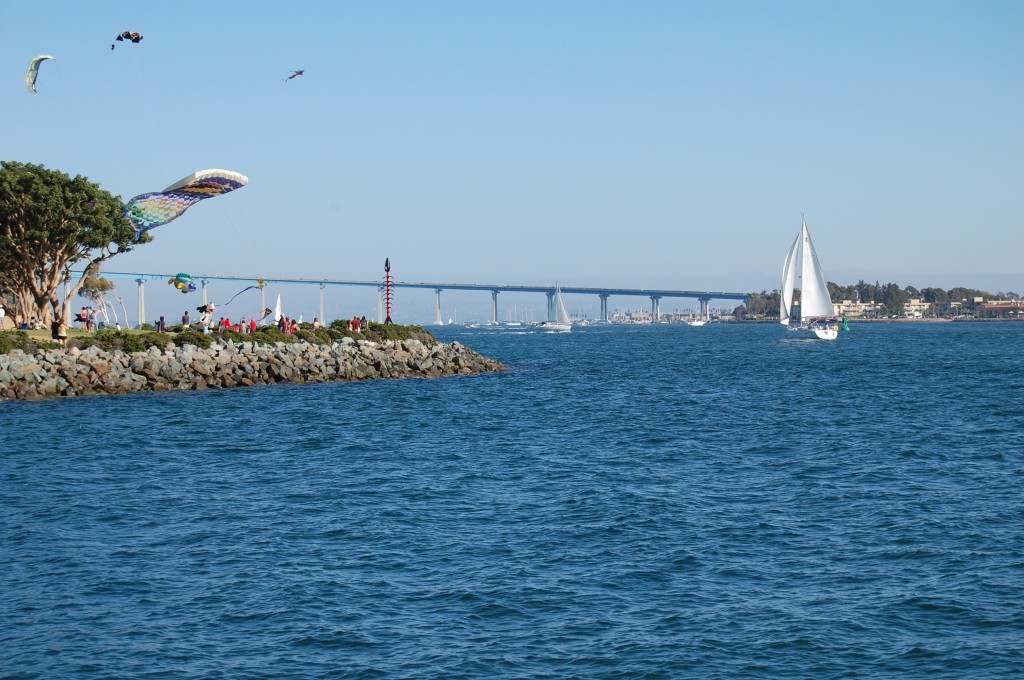 I had never been to San Diego before, but I had heard plenty of people talk about it and out of all of those people, I've never heard a disparaging word. My mom used to live there and has told me of its beauty for years. Everyone said that I would love it, that the weather is ideal, the sky is always blue and that the scenery is lovely.
I still wasn't prepared to be so, incredibly, swept off my feet. Let's just say that if I didn't have a family, I wouldn't have come home.
The temperature and humidity were such that you could walk around during the day wearing a bathing suit or jeans, and be comfortable either way. I never saw a cloud in the sky, the water was gorgeous, the streets are pleasantly walkable and the people are so nice. How could they not be, what with all of that sunshine, margaritas and delicious Mexican food?
And, oh boy did I eat that food. Lots of it. Fish tacos, steak tacos, beans, the sushi to end all sushi and a piece of creme brulee cheesecake. See how someone went and invented something made out of my two favorite desserts? They were practically begging me to eat it.
I sat on the wide beach and laughed with friends at the Hotel Del Coronado, walked along the Embarcadero Marina, and sipped drinks around a firepit.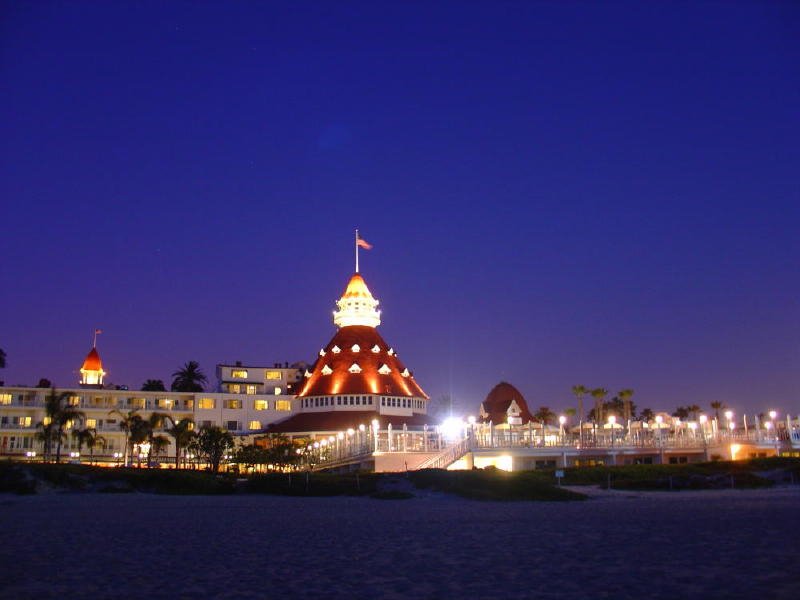 I did a lot of deep breathing every time I went outside and on the last morning those breaths turned to sighs. It broke my heart to leave. There is so much more to tell you about my trip, but for now…I'm still reeling from the perfection of this city.