For the 16 years that my husband and I have been together we have made a trip, 2.5 hours north, to Cedar Point Amusement Park in Sandusky, Ohio every summer. It used to be us and a group of friends, but once we had kids it became a family getaway. We usually drive up on a Saturday afternoon, buy twilight passes for Saturday evening, all-day passes for Sunday, then drive home Sunday night. We never go anywhere but Cedar Point.
There's a good reason for that. Cedar Point is awesome. If you like roller coasters, there is no better park in the United States. I'm not lying.
Amusement Today has voted it the best amusement park in the country for the past 13 years and BONUS! We can get there in under 3 hours. There are SO MANY great coasters at Cedar Point that it's hard to say which one is my favorite. I've always loved Raptor, but Millennium Force is the most amazingly fast, smooth and exciting ride I have ever been on (watch this video to see it).
Maverick is the most unique and Top Thrill Dragster is quite a ride. And, I haven't even come close to naming all of the coasters, let alone the other rides. My kids love roller coasters just as much as we do. Thank goodness, because I would hate to have to disown them.
But, there is one thing that's wrong with liking Cedar Point so much; we never see anything else the Lake Erie shore has to offer.
This year we did things differently.
Do you ever feel like you have to take a break? That's how I was feeling a few weeks ago. Like I was being pulled in so many different directions that I didn't know which way to turn first. I needed a little getaway with my family to get myself centered again.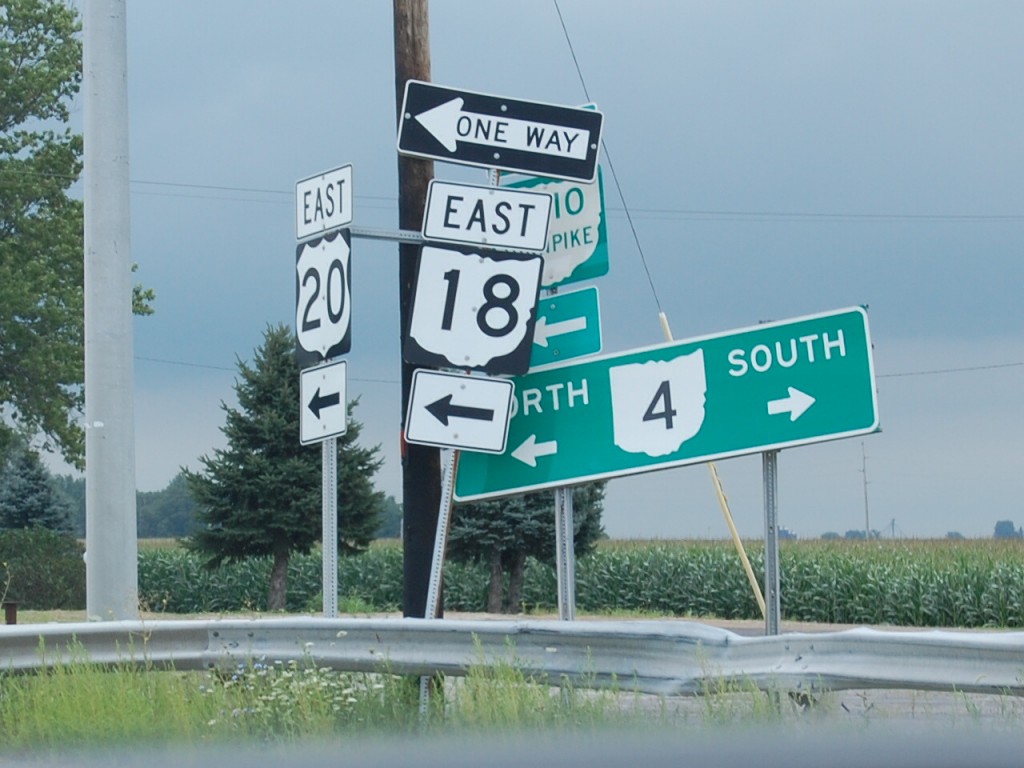 We drove to Sandusky on a Sunday morning and checked into our room at the Sawmill Creek Resort. This sprawling hotel is on well-kept grounds with a golf course on site.  The accommodations were nicer than where we usually stay for our Cedar Point trips, but if you take little ones, ask for a room near the lobby. It took us a long time to walk to the common areas like the pool, restaurants and gift shop.
The amenity most notably missing was that there was no wifi in the room. There was one dial-up source, but that meant that my husband and I couldn't work at the same time (it should be noted, the blogger won that battle).
We had a 12:30 tee time that afternoon for the whole family and as we neared the very first green, rain came at us from every angle. With lightning suddenly striking, we floored our golf carts to the nearest shelter, which happened to be a storage barn.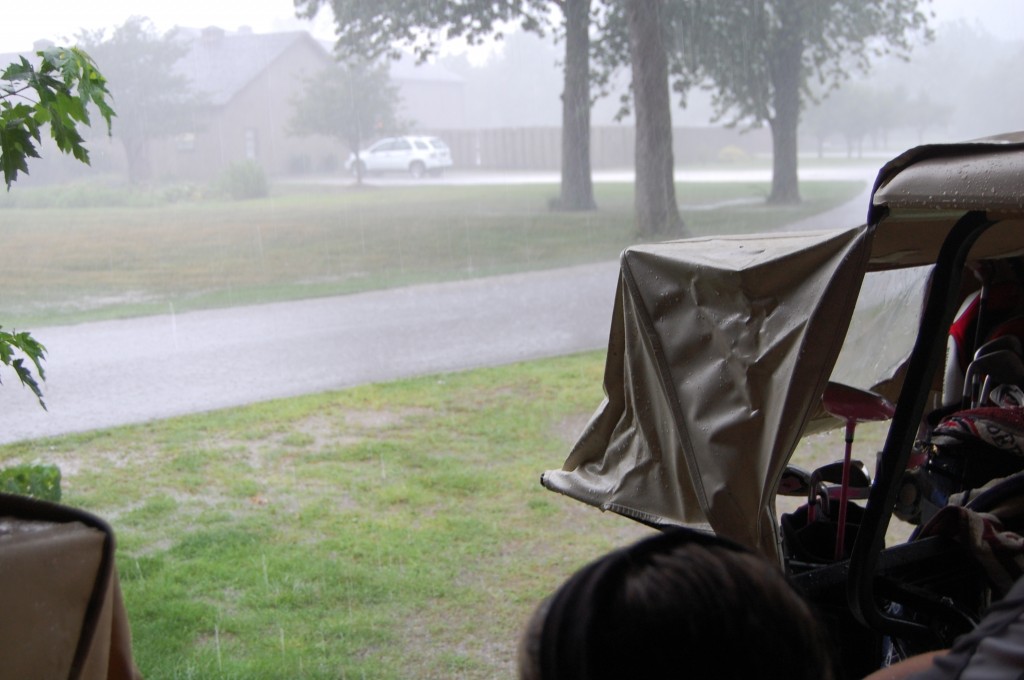 After about 20 minutes, the rain slowed enough that we could drive back to the clubhouse and request a tee time for the next morning. They were happy to oblige.
So, there we were at 1:00 in the afternoon, and our plans were rained out. THIS is why you should stay at a hotel with an indoor pool. Between swimming and a trip to Walmart for snacks, we still managed to have a fun-filled day.
The next morning, we hit the putting green at 7:45am. Luckily, the weather was cooperating.
The course was beautiful and we, mostly, had it to ourselves.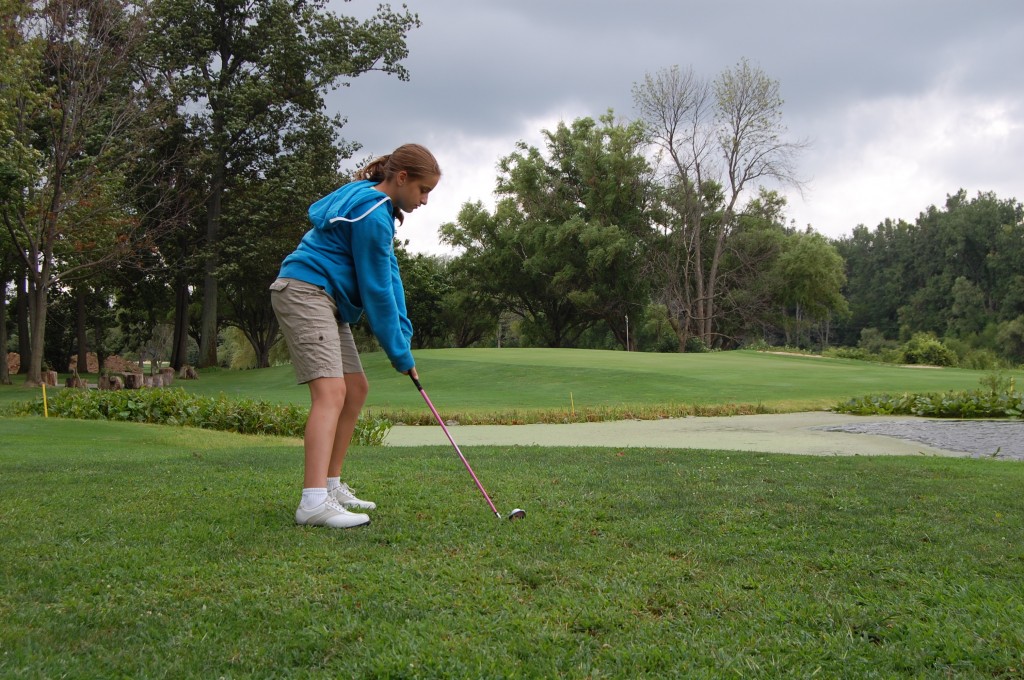 The kids were even getting along.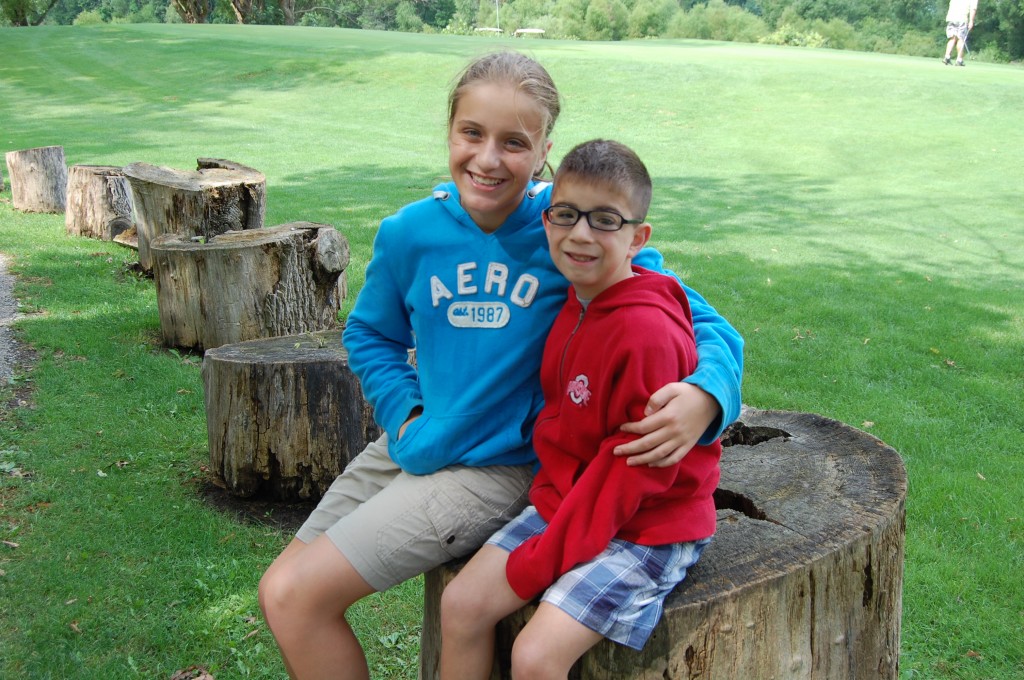 After 18 holes of golf, we drove to the Miller Ferry in Catawba, where we pulled our car right onto the boat.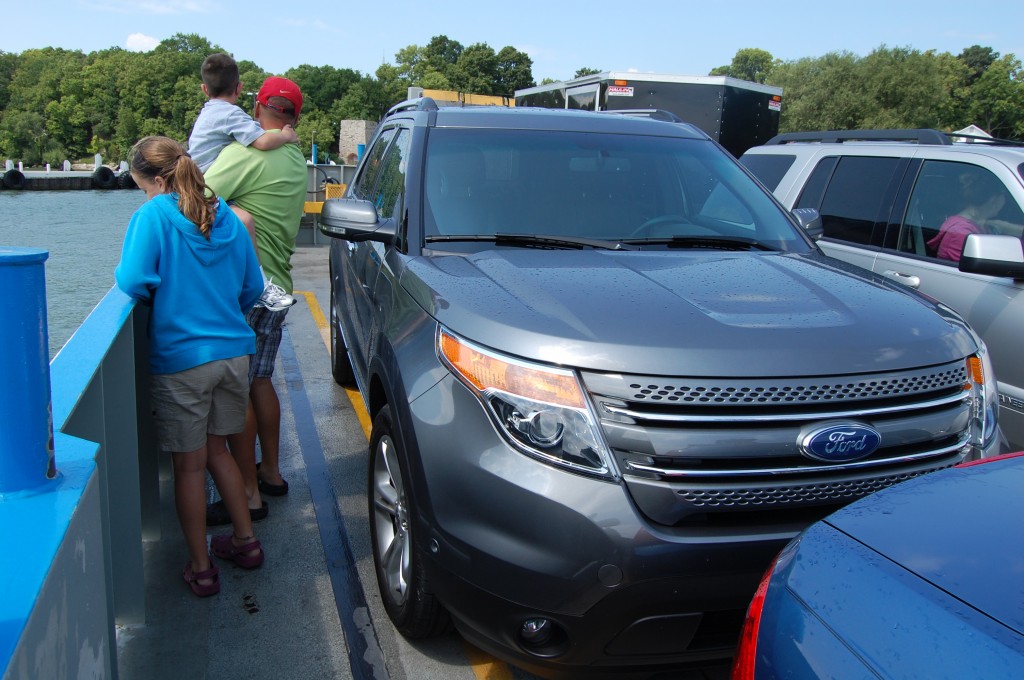 Then we climbed to the top level and enjoyed the ride to Put in Bay, which is a small Lake Erie island.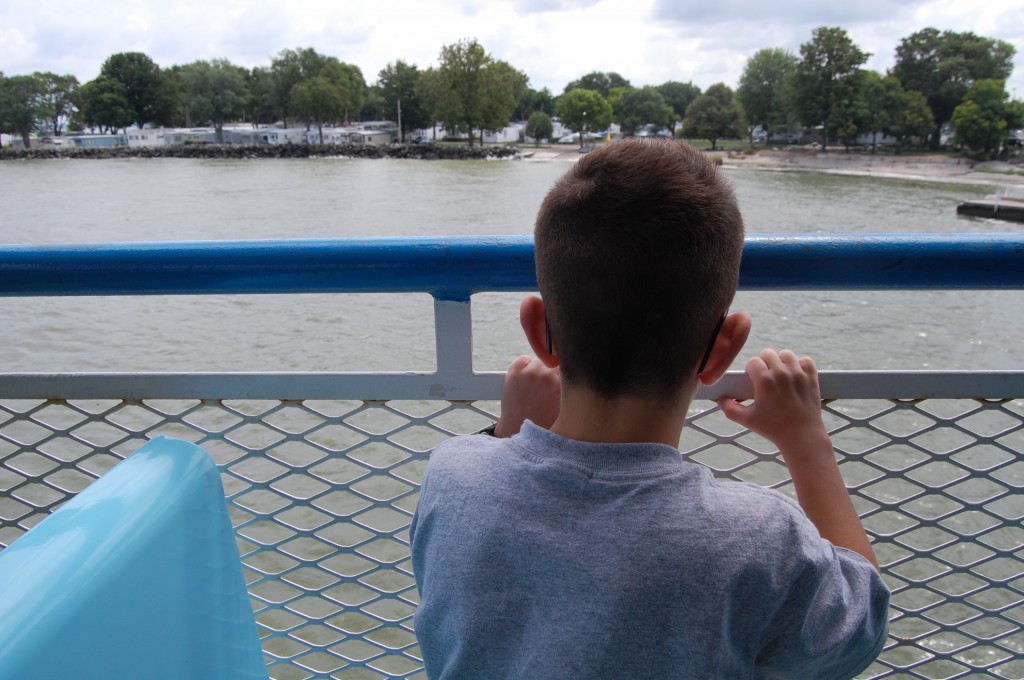 We started the afternoon with a tour of the Heineman Winery and Crystal Cave. The cave is the world's largest geode and you can stand inside of it! I felt like Superman.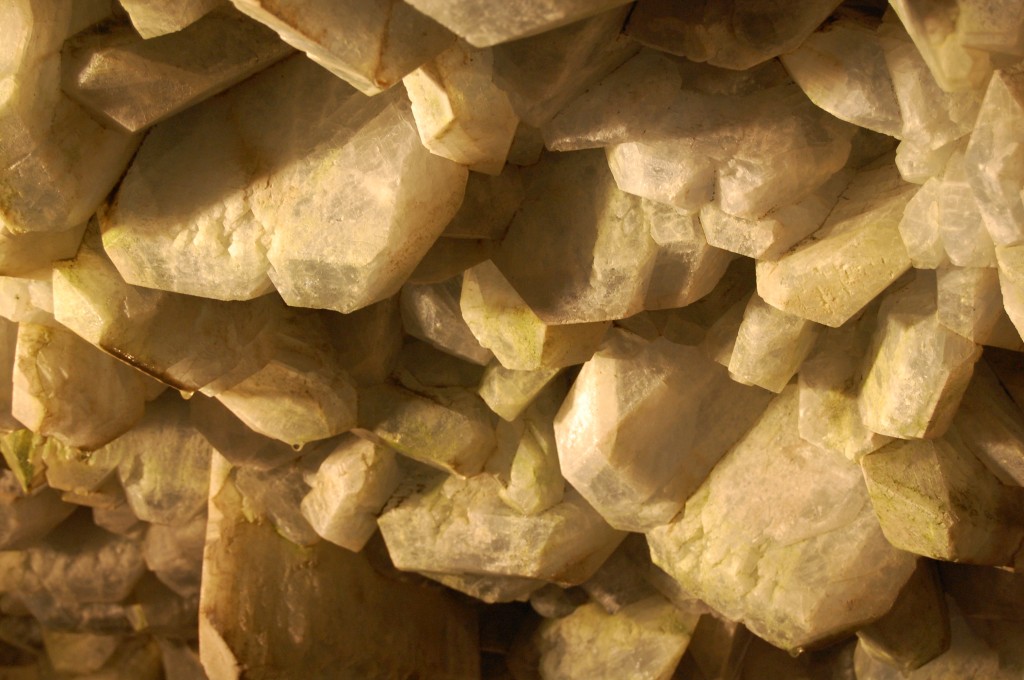 A tour of the winery followed, where my homemade-wine-making-husband had vat envy. These don't look like our five gallon jugs!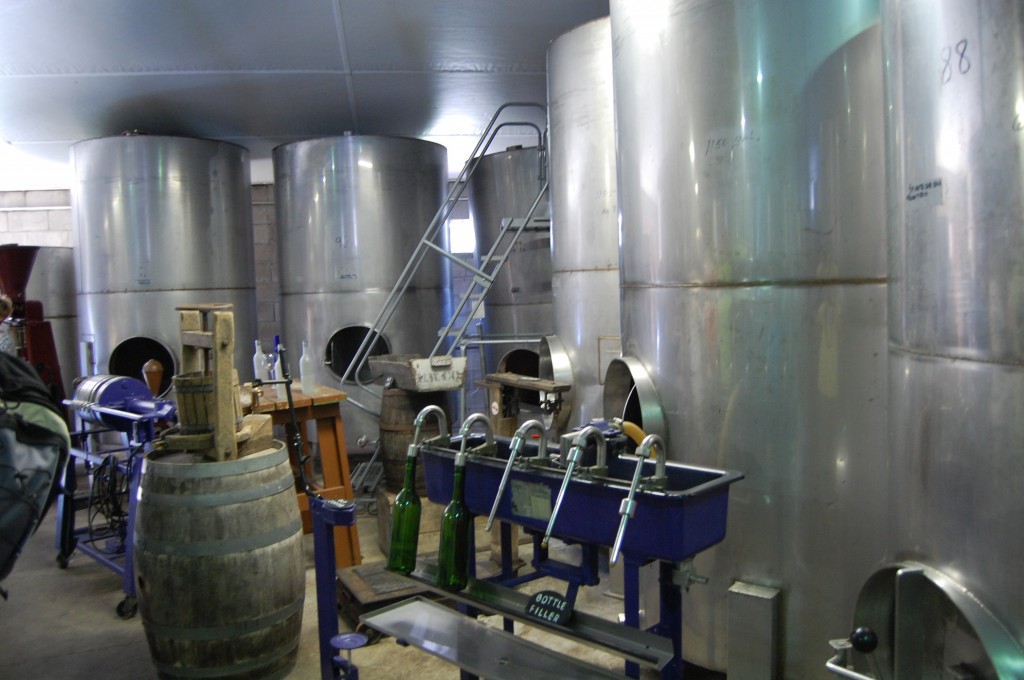 Before we left the winery, we stopped for a glass of wine and the kids got grape juice. My daughter loved it…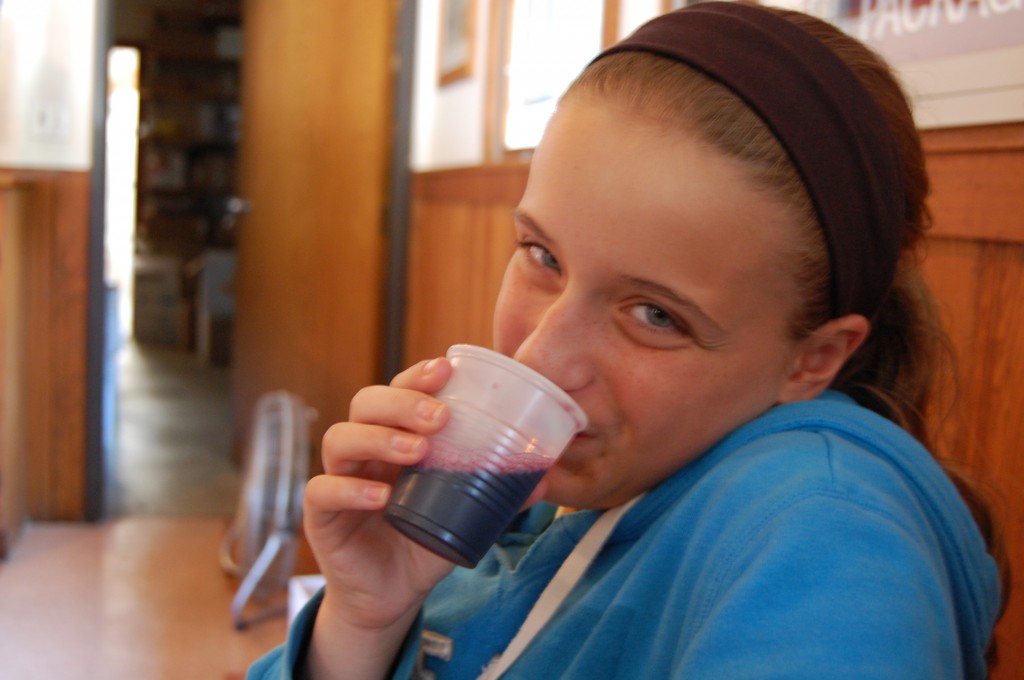 …but, my son was unimpressed.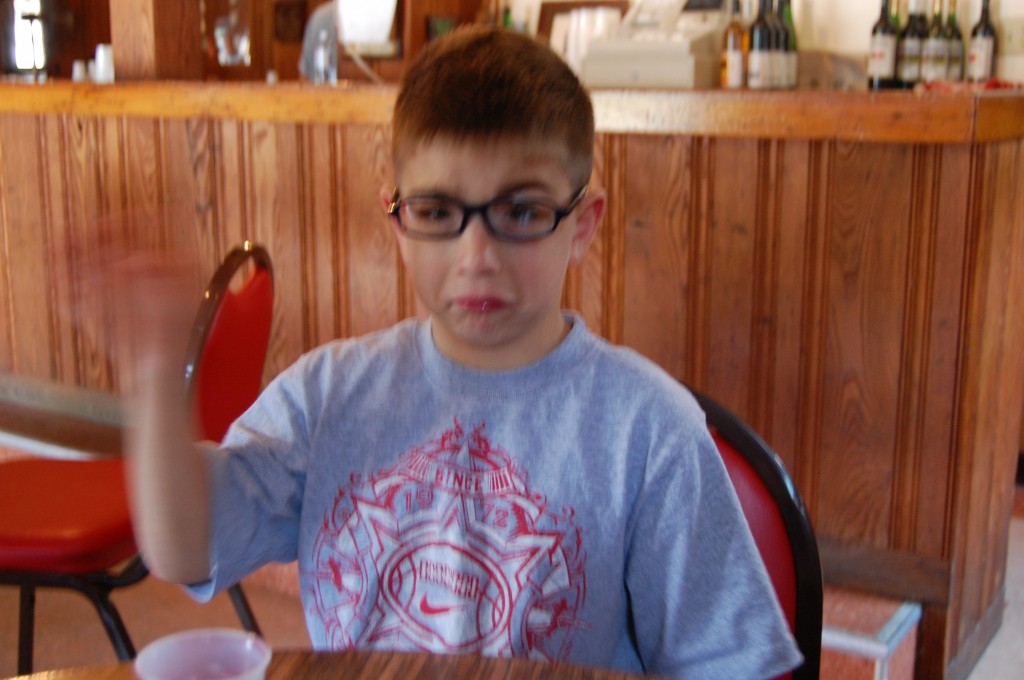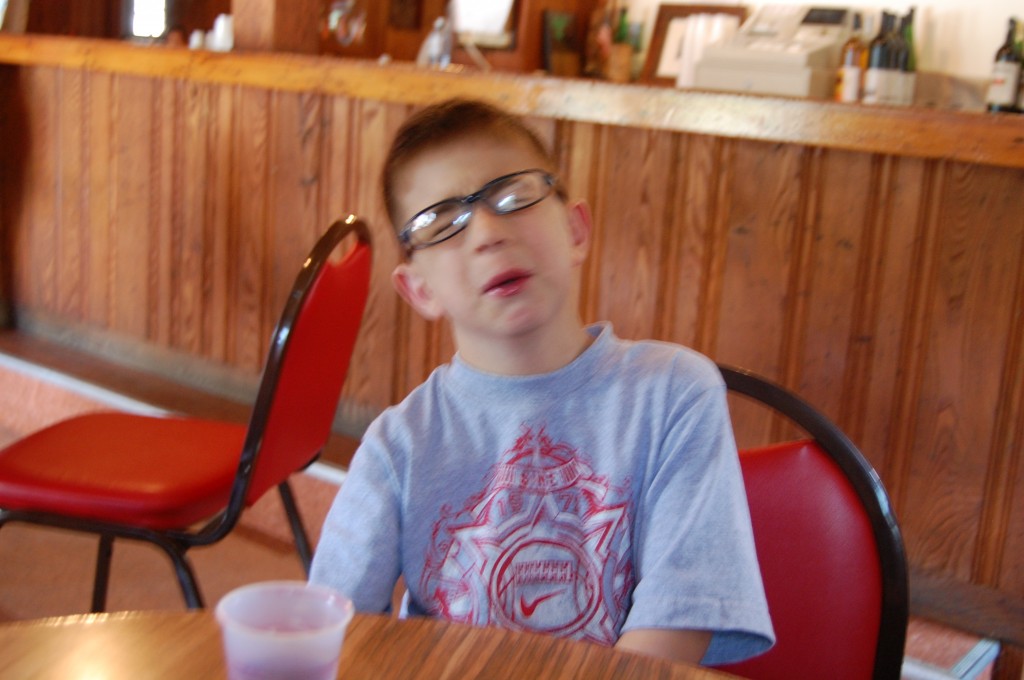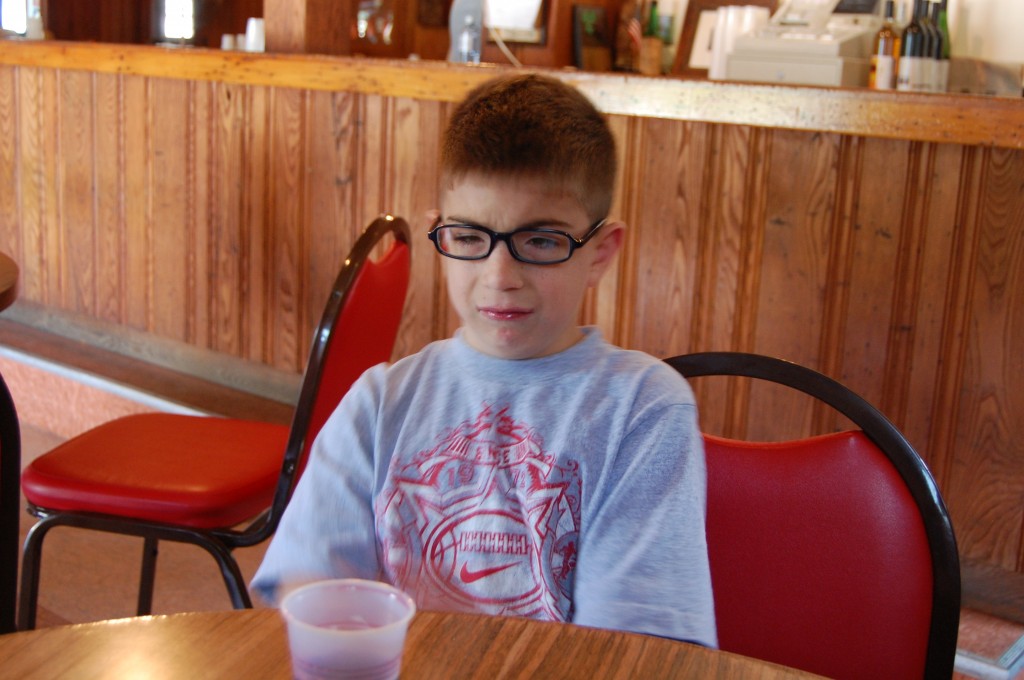 To distract him, we walked across the street to Perry's Cave Family Fun Center and the Butterfly House.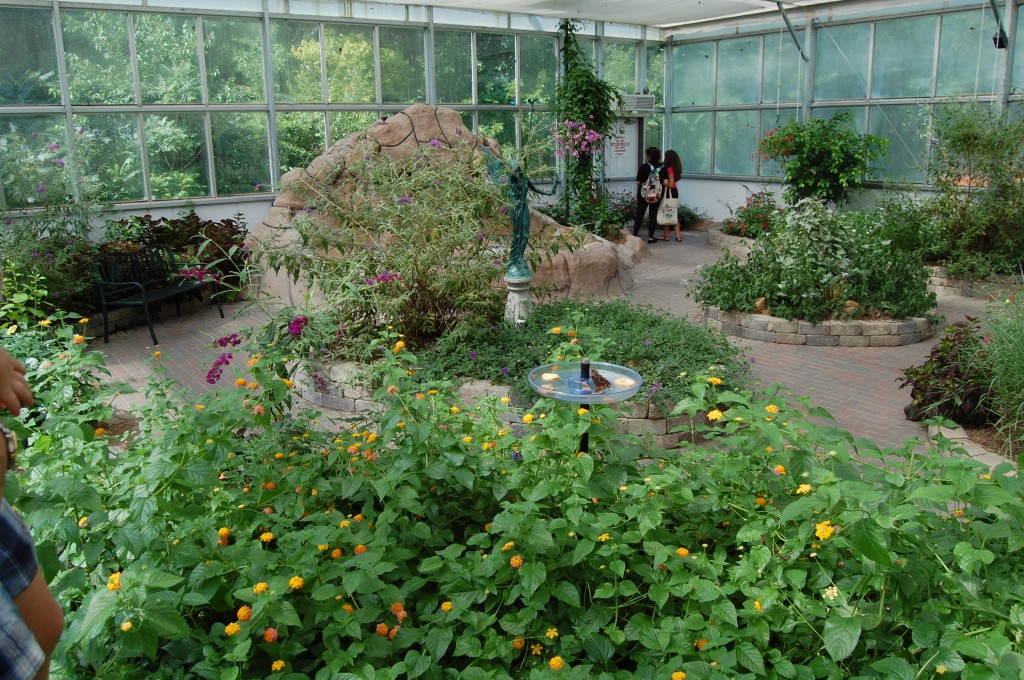 We saw some gorgeous flowers and exotic butterflies.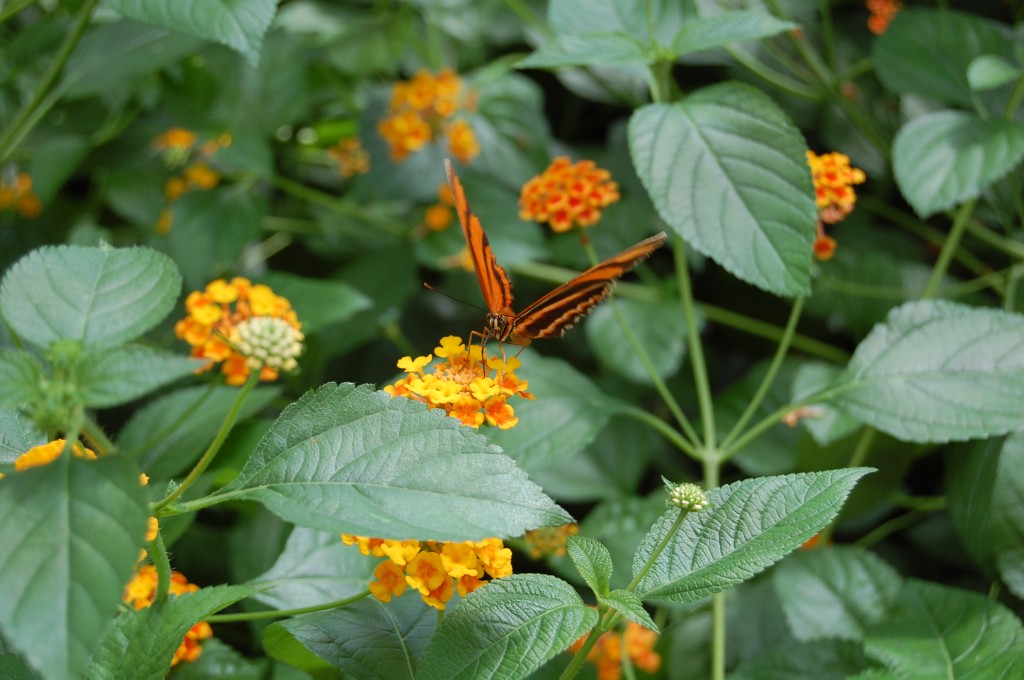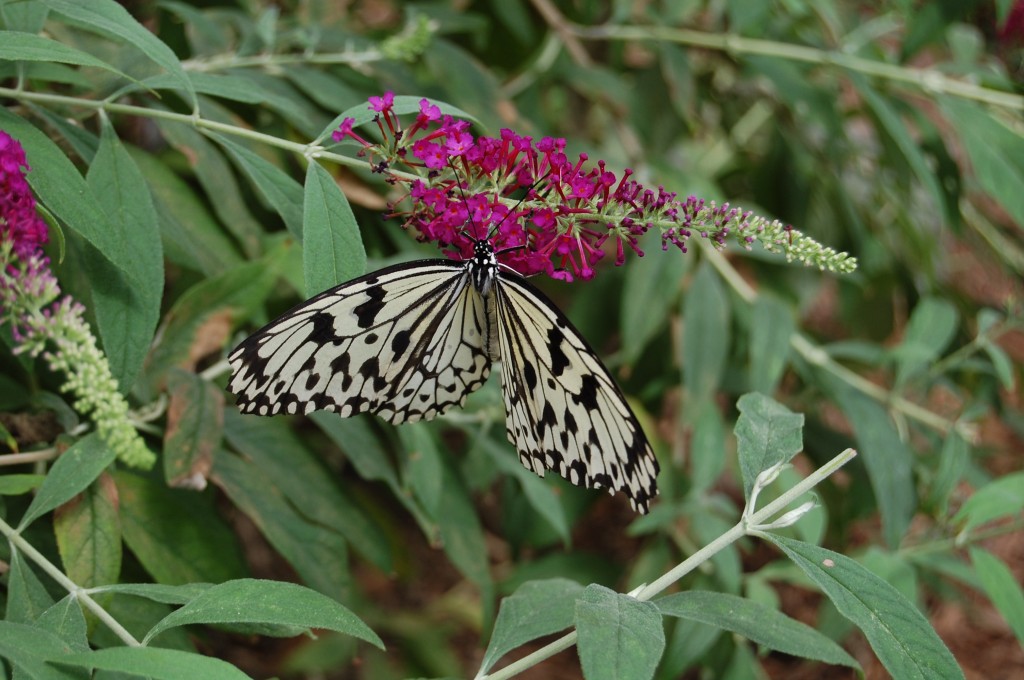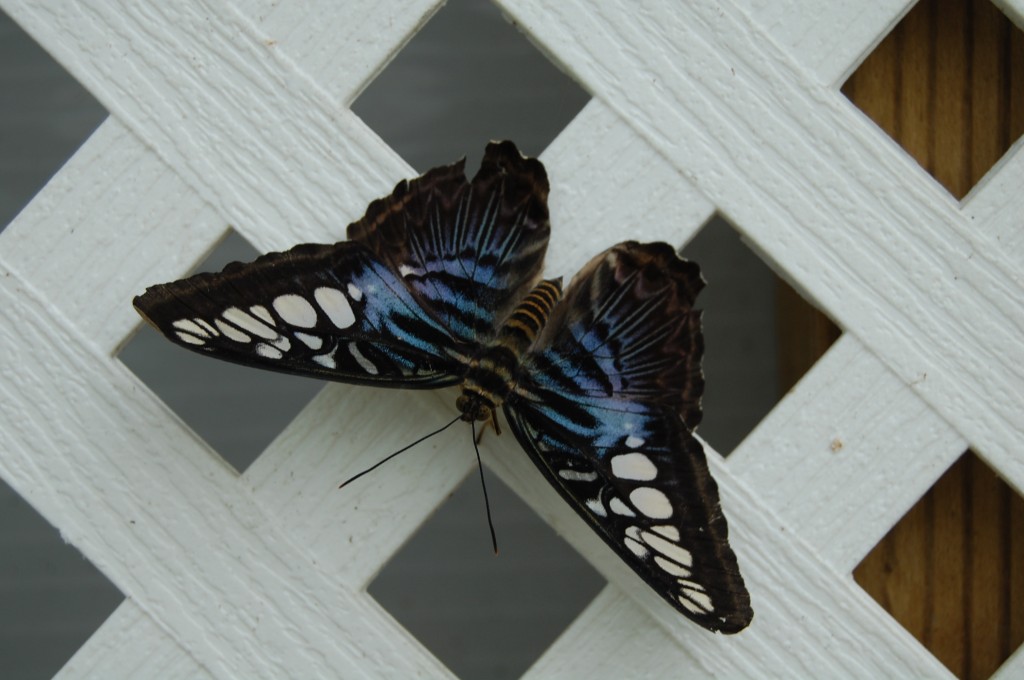 This one hitched a ride.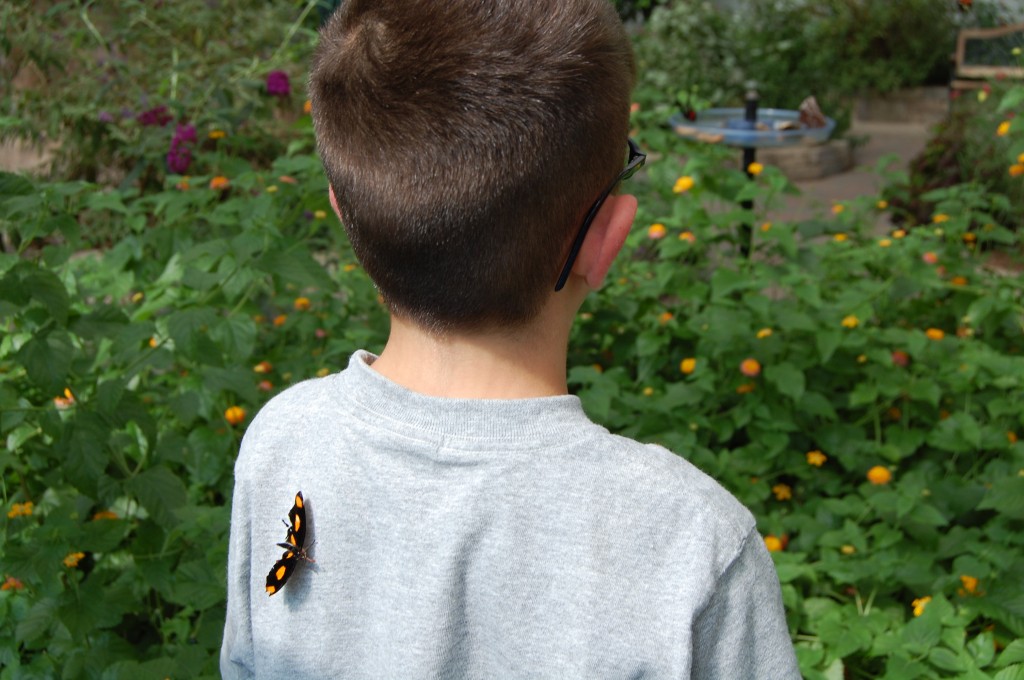 By this time, the kids were getting tired. Okay, so was I. My husband insisted that we wait for a tour of Perry's Cave, but let's just say there was some serious whining going on. It was so HOT, which is why I am really glad we waited for that tour.
Perry's Cave is deep underground and naturally air-conditioned at a delightful 50 degrees. It was dark, damp and kind of freaky, but it felt so good! Warning! Low ceiling!
After that, we were rejuvenated! The kids really wanted to run through Fort Amaze'n, which looked far too complicated for me. I, instead, watched from a viewing stand. The kids were sent in with a challenge to find four letters, stamp a card, then exit within 5 minutes. If you could do that, you got a free pass for a rock climbing wall.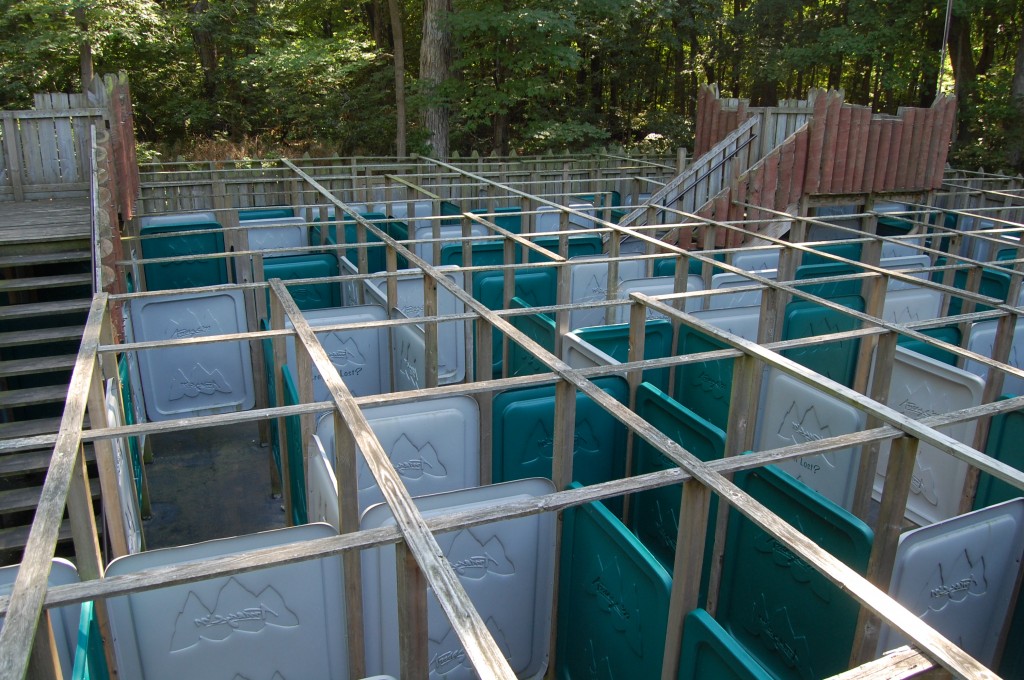 It turned out to be too difficult for the kids as well. My husband jumped in to help our son and our daughter ended up crawling under the partition after about 15 minutes of trying to get out.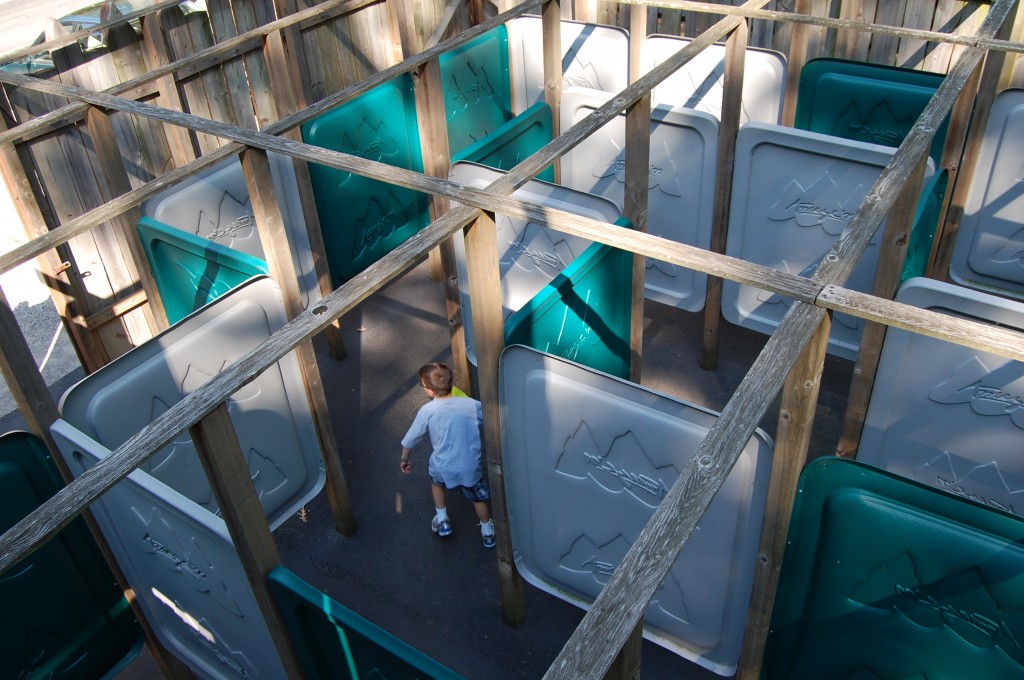 Because our golf game had been postponed until that morning, we didn't have as much time on Put in Bay as we would have liked. We took a quick drive around the island, before taking the ferry back to Catawba.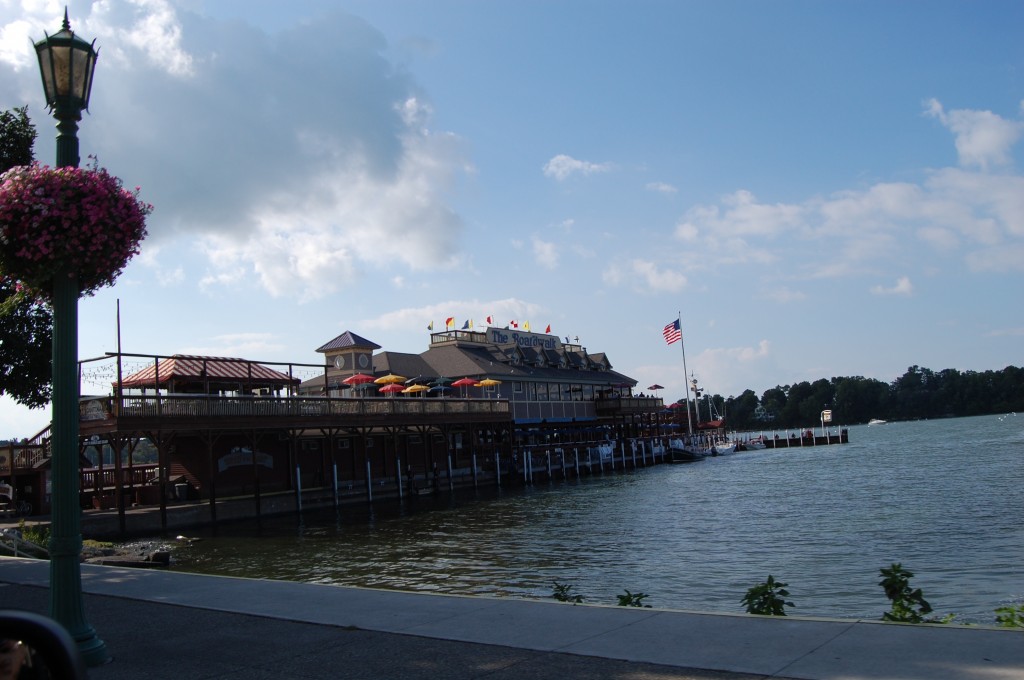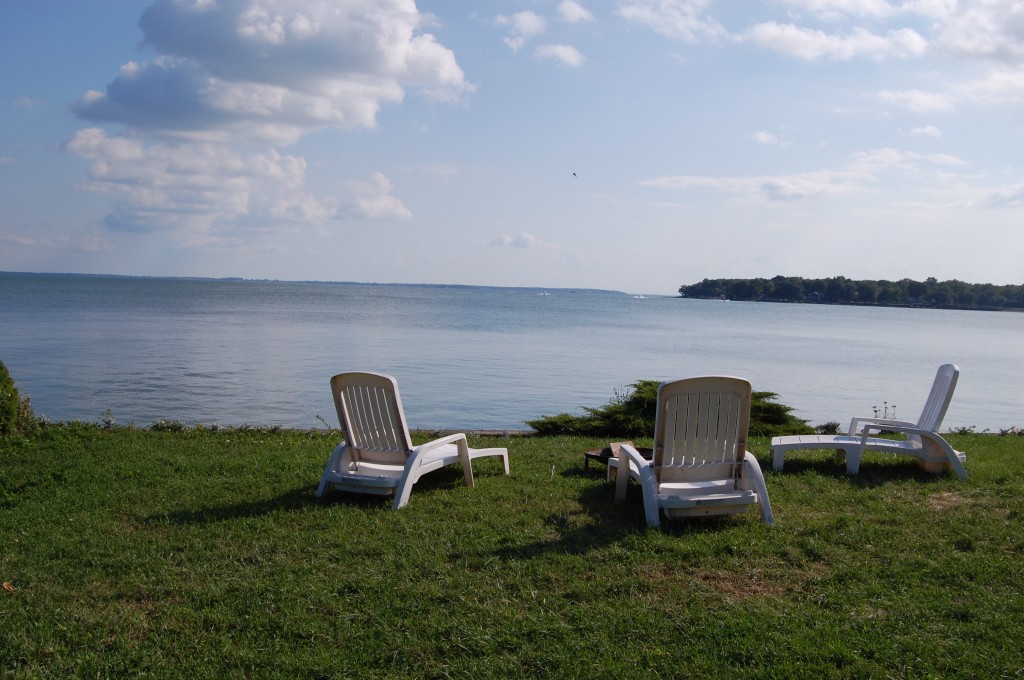 Beautiful, isn't it? Bet you didn't know that Ohio looks like this.
After dinner, the kids somehow had enough energy to go swimming, which put the cherry on top of a very full day. We loved our visit to the Lake Erie shore and there was so much more we could have seen. I guess that just means we have to go back next year!
The next morning, we woke early and made our annual drive to Cedar Point. We spent all day on roller coasters, then changed into our bathing suits for some of the water rides. My son thought it was hysterical when I got completely drenched. Truth be told, I kind of did too.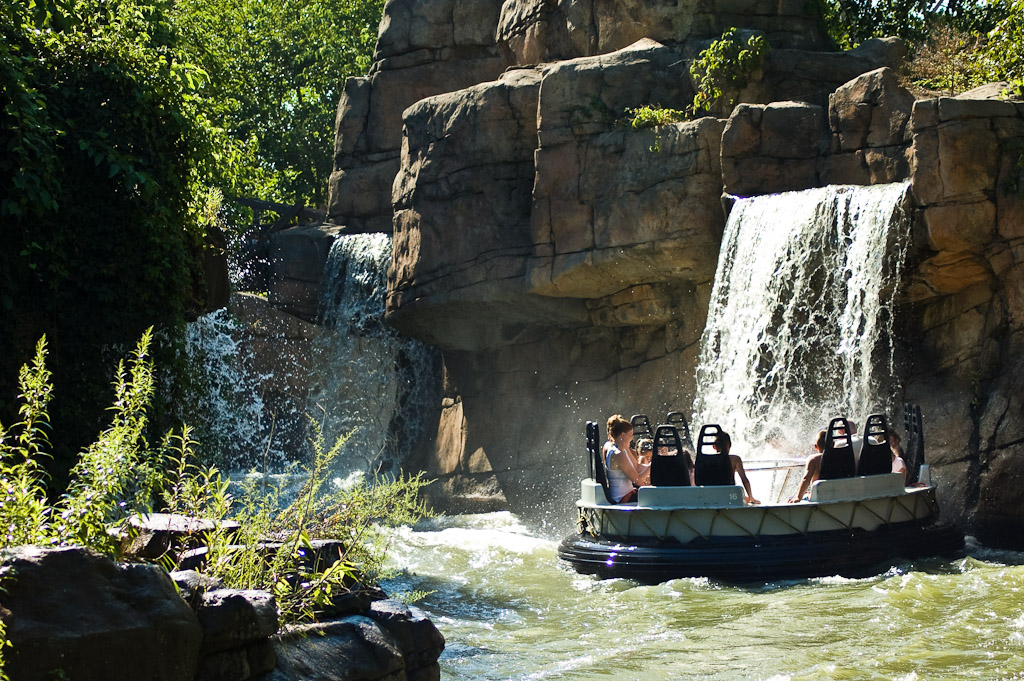 We always have a fabulous time and this year was no exception. Cedar Point makes me feel like a kid again.
And, as an added bonus, the prize from the ball toss game made an excellent pillow for the ride home.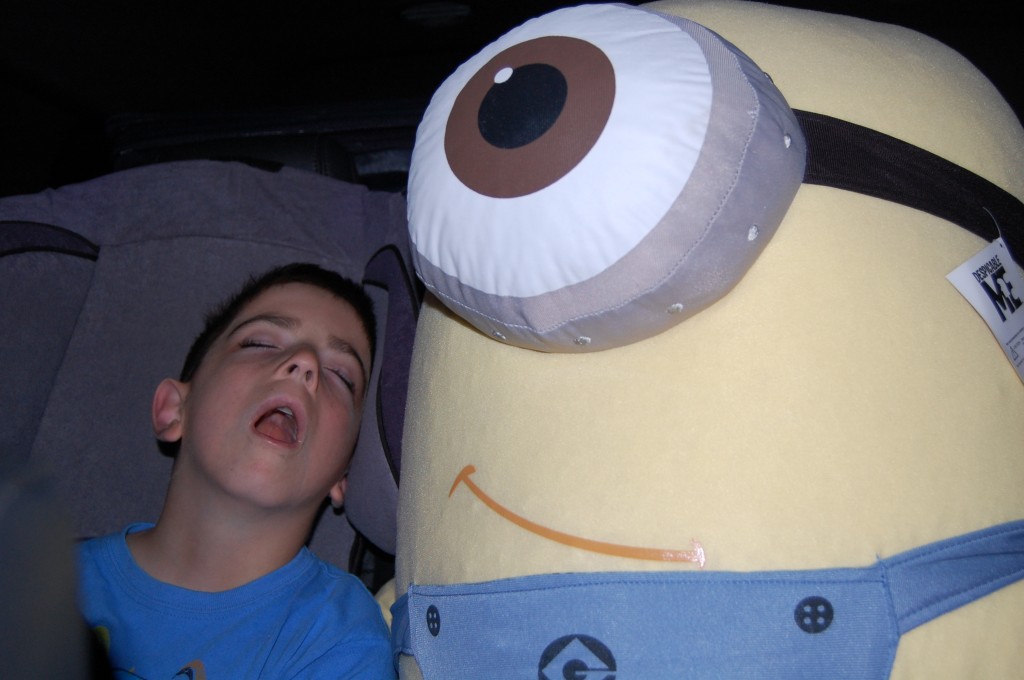 The good thing about amusement park prizes is that they don't even mind if you snore.
A BIG thank you to Cedar Point and Lake Erie Shores and Islands for accommodations, ferry passes, a round of golf and attraction tickets!