Here are a few things to remember when you go to a "Dynamic Duos" costume party as Amy Winehouse and her 10,000 ML bottle of vodka.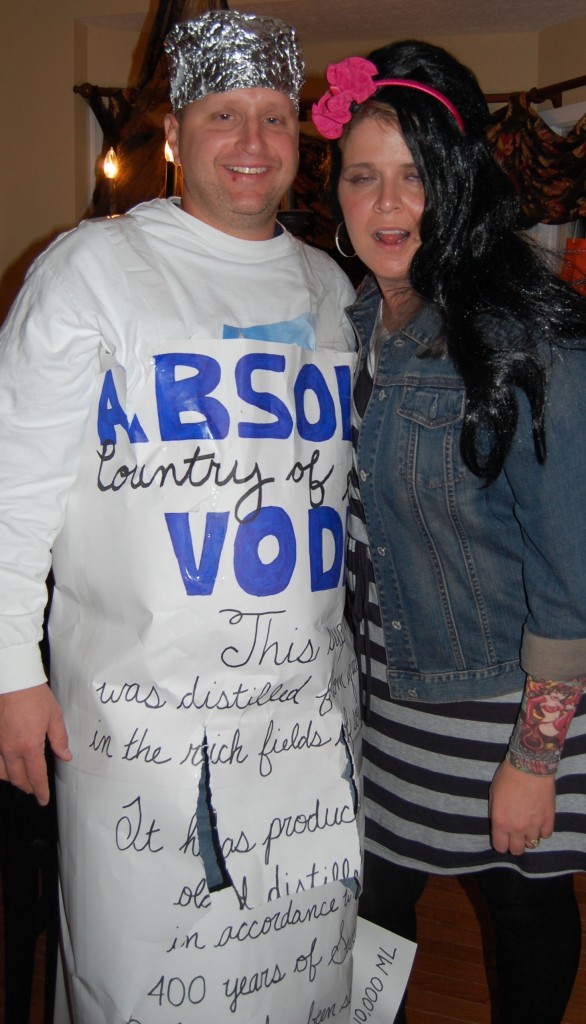 1. If you dye your blond hair, black, it will come out gray.
2. A borrowed Snookie wig will help.
3. Not everyone knows that Amy Winehouse died from alcohol poisoning. Actually, pretty much, NO ONE knows that. You may have a lot of explaining to do.
4. If you wrap your husband in posterboard, don't forget a flap for bathroom breaks, as you may get odd looks at the party when you take a steak knife to his groin.