I think I've done one laundry post in over four years and now I've done two in the last week.
Make that three.
Look what I did to my poor 12 year old daughter's leggings (remote thrown into the picture for perspective).
Anyone have a one year old? Or, a doll? Preferably with one leg shorter than the other.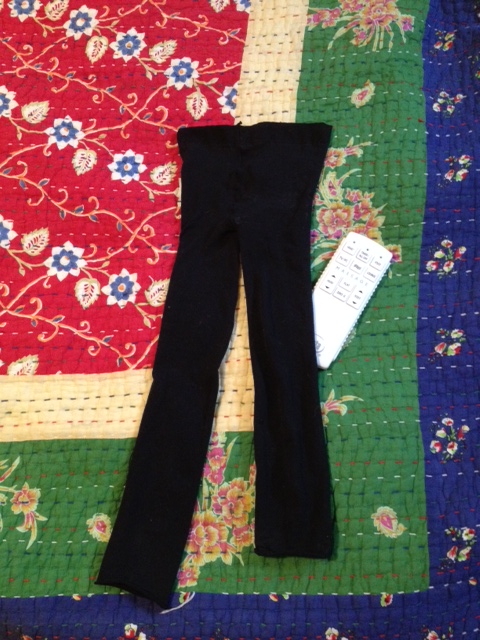 On the bright side, they smell good! Don't forget to enter my giveaway from BlogHer and Bounce! You could win a Bounce Dryer Bar and a $50 Visa gift card!