I am a big girl.
There is no side-stepping the issue. I love chocolate, beer and bread. I am also 5'10", wear a size 11 shoe and have hands that only a Globetrotter would love.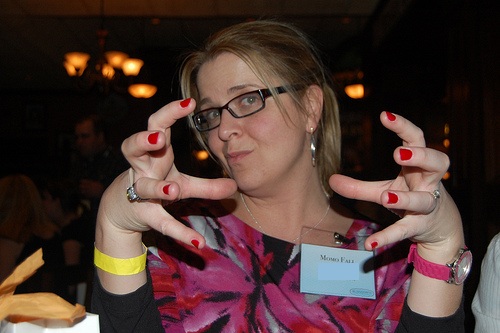 See?
Last night, we were watching an episode of Survivor when my husband spied a young, blond woman and innocently said, "She's cute."
I gave him a look, innocent or not.
"Cute" is not a word that has ever described me. I don't want to hear him saying it about someone else.
As my husband tried to backpedal, our 12 year old daughter came to his defense, but if I have never heard anyone call me "cute" I've, for sure, never heard anyone say this…
"Mom, he didn't mean cute, like pretty! He meant cute, like petite."