We dressed up the kids and took them out to dinner tonight. After spending $1100 on our car yesterday, I was prepared to go to the grocery store and buy a supply of white bread and peanut butter, but my husband had a nice, big gift card to my favorite restaurant. We went out and pretended that we always order wine, calamari, filets and ginger-crusted salmon that melts in your mouth and tastes like perfection in a superb, pink package.
I digress.
My son ordered for himself off of the children's menu, but instead of saying that he wanted, "crab cakes" he looked at the poor waitress and just said, "I want crabs"; which is something you pick up at an entirely different type of place.
But, other than that, he was on his best behavior and was quite charming.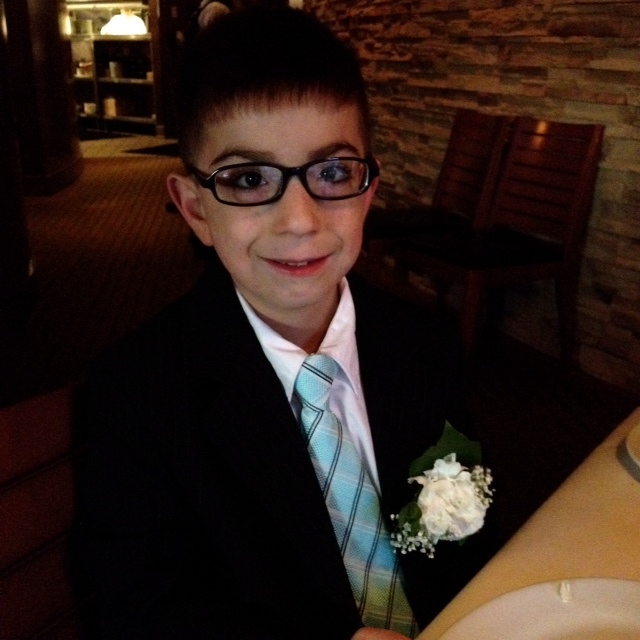 And, that right there? Got the whole family free dessert.