My son does everything slowly. Crawling, walking, talking, eating; it doesn't matter what the milestone is, he hits it late.
He will be ten in May and just started wearing size six clothing and, up until tonight, he hadn't lost either of his two, front teeth. Ironically, I suffered through watching Tooth Fairy with him just this afternoon. Dwayne "Rock" Johnson in a tutu. I won't lie, it was painful.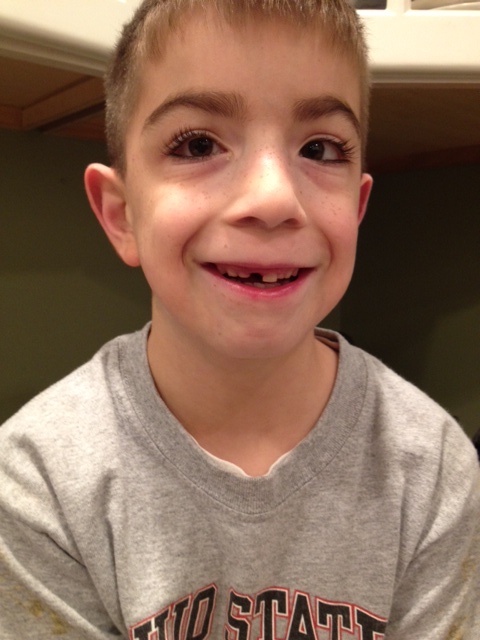 As for my son, he's pretty excited to know the tooth fairy is coming tonight. Also, shopping won't be quite as tough this holiday season. I think I know what he wants for Christmas.