Although we live in the city, there isn't a whole lot of diversity in my neighborhood. The Ohio State University isn't far away and there is an array of color and culture there, but I don't make a habit of letting my kids walk around Big Ten campuses. Maybe MAC, but not Big Ten.
So yesterday afternoon I carted the kids off to the International Festival. We ate Chinese food (but, only because I didn't see the Mediterranean booth, no offense to the fried-rice), we watched Irish, Indian, African and Russian dancers and looked at art and crafts from around the world.
Then my daughter and I got henna tattoos.
I have always wanted a little, teeny-tiny tattoo and I'm pretty sure that henna is the gateway drug of body art. I love this design on the inside of my wrist.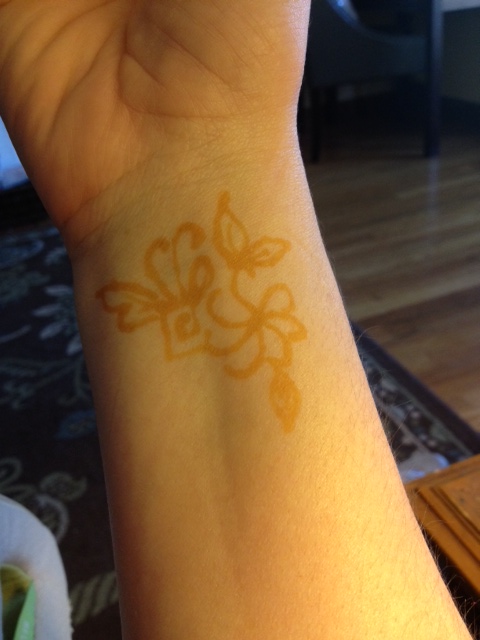 Even if it does closely resemble my living room rug.