My nine year old son is good at making fast-friends, especially with adult women who tend to think he's younger than he is. His personality combined with the stature of a five year old give off an aura of charm and vulnerability that men three times his age wish they could evoke.
He's slick, I tell you. I took him to Urgent Care on Saturday and in under 30 minutes he had been given three different frozen treats by three different nurses and then he got one for the road. He worked the rooms so well they were practically throwing Flavor-Ice at him
So, I have to admit that his behavior was shocking when Ree Drummond, also known as The Pioneer Woman, came to town last week. If you don't know Ree, she is a NY Times best-selling author, host of her own Food Network show, amazing photographer, home-schooler and blogger. She's also smart, funny, pretty, generous and kind. I hate her a little bit.
Oh, okay…that's not true. I hate her a lot. Oh, okay…that's not true either. I love her! And. So. Does. My. Kid.
Although I assured my son that she is a friend of mine and a regular person through-and-through, when I told him she was in town for a book signing and he was going to get a chance to meet her, he got a little star-struck.
Honestly, I should have known. He loves Ree's Food Network show so much that he actually talks to her as if she is in the corner of our living room. He smiles at the screen, he giggles, he swoons. On the day of their meeting, he came out of school yelling about going to see her and said that he was going to run from the car and give her a hug. When we arrived at the book store, he hurried to the back room where she was waiting…
And, then he hid behind my leg.
He slowly crept out, but wouldn't dare look at her. I don't know if he was smitten or scared, because the only other time I've seen him look like this was on a first grade field trip to the zoo when his teacher told him not to make eye contact with the gorillas.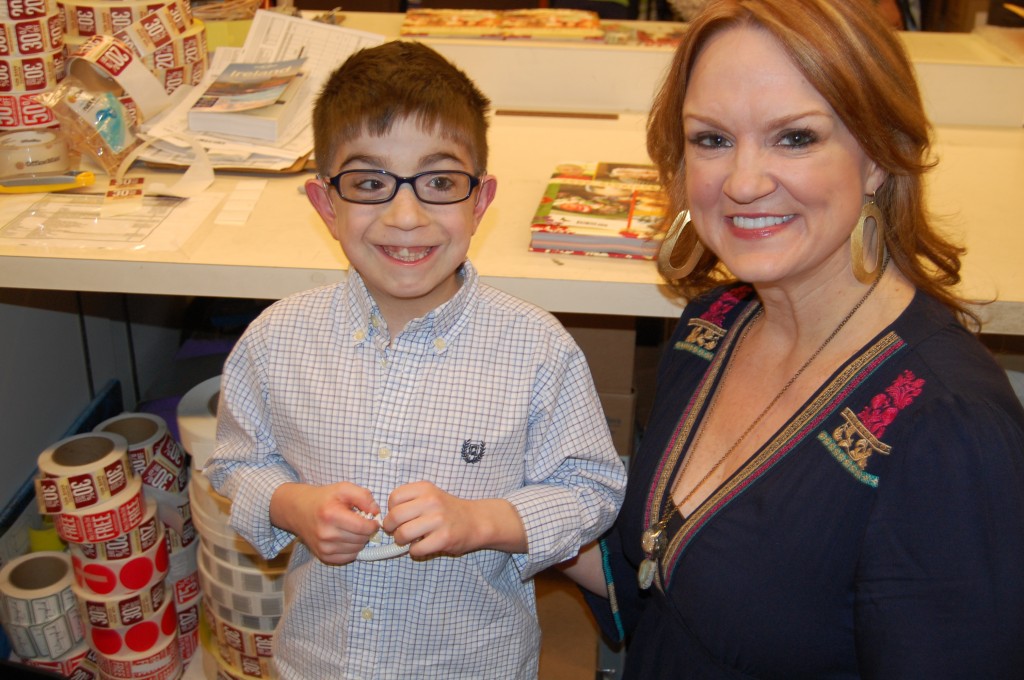 But, Ree knew how to bring out the flirt in him. "Aw shucks, Ree!"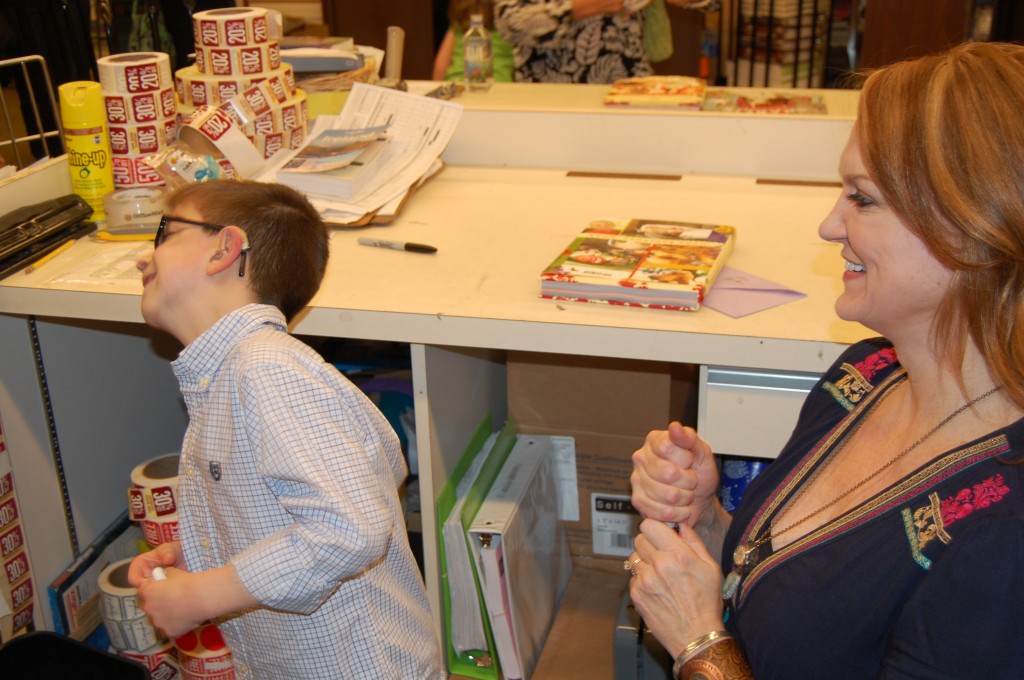 When he finally decided that he was ready for a hug, he prepared for it by creating a decent distance between the two of them, then running and jumping into her arms. That's my boy. Dramatic much?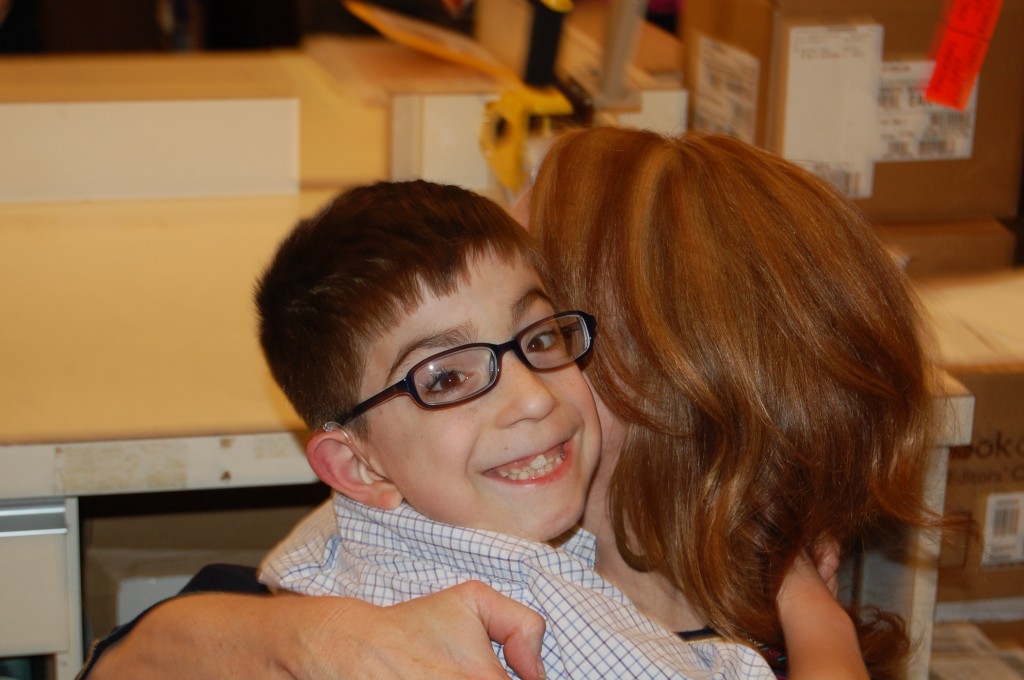 I bet if she had Flavor-Ice, she would have been tossing it in his direction.