Tomorrow morning, my mother-in-law is having breast cancer surgery. This is one of those times when I ask people to storm heaven with prayers. Thank you in advance.
I know that in-laws are often the butt of jokes, but not mine. They have never treated me with anything but kindness and love. It's probably because I put up with their son, but that's another blog post. *hi, honey* *blows kisses*
Unfortunately my in-laws live a couple of hours away which means that we don't see them as often as we would like. Though, that hasn't stopped my father-in-law from helping us build a swingset (then rebuilding the swingset after Hurricane Ike tore it down), helping us put up a shed, changing light fixtures so that I wouldn't shock myself, repairing plumbing, and assisting with the development of a simple machine (kindergarten homework is, like, HARD).
My mother-in-law has made deviled eggs for my parties more times than I can count, shown incredible patience when teaching my daughter card games, kindly let my son run his hands all over her arms, and shown me that it's possible to spend your life with a stubborn man. *waves* *puts husband's favorite dinner in crock pot*
And, they both taught us how to make homemade wine. That's what you call an in-law WIN!
Their living so far away makes it extra special when they visit. But, eventually you have to watch them pull out of the driveway.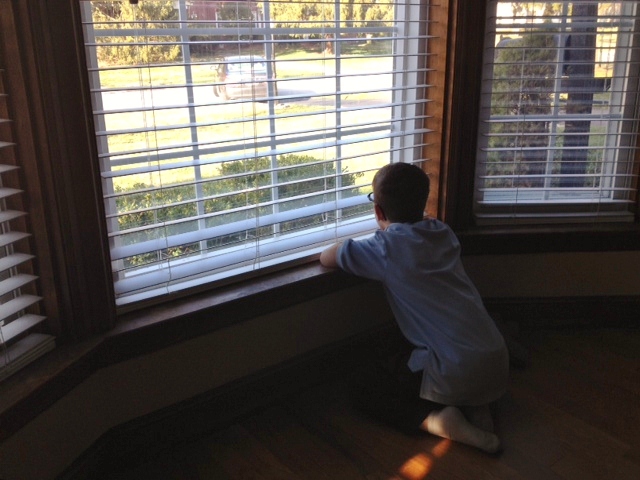 And, the boy in that picture really hates that part.