My son got hearing aids yesterday. A few people have been surprised to find out that his hearing loss was bad enough to warrant them, but trust my raised voice when I tell you that I have been answering the question, "What?" for years.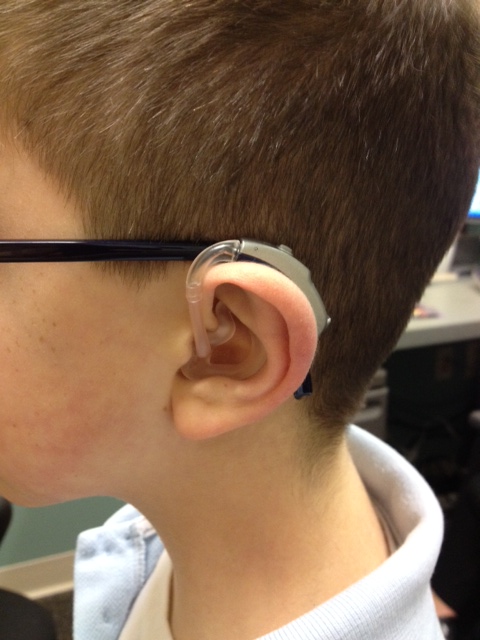 I won't sugarcoat it and say it's easy to have a kid with health problems or that I didn't feel like getting new medical equipment was a giant step in the wrong direction, but this morning when he told me that he heard footsteps for the first time, my heart almost exploded.
Plus, there's a chance he won't sound so unpatriotic in the shower anymore.