The other day was not a good one.
It started with the upstairs shower leaking into our kitchen; a deep pool of water on the counter kicked off the day. After that I found a container of watermelon that had been left out all night *shudder*; then we received a giant bill from my son's cardiologist and rounded out the day with sewage coming up the drain of our basement utility sink.
Oh, joy.
After all of that, let me tell you what I didn't want to do: MAKE DINNER.
What I wanted to do was run away from my house of horrors and go get a drink! And that's exactly what I did.
Lucky for me, there is an Applebee's within walking distance of my house. I called a few people, told them to meet me there, and by the time the three of them arrived appetizers had already been delivered to the table!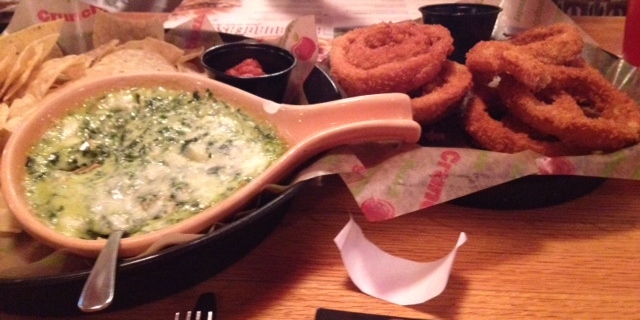 Lots of appetizers. And, we ate every bit of them.
To compensate for the indulgence of tortilla chips, I ordered the Skinny Bee Margarita (YUM).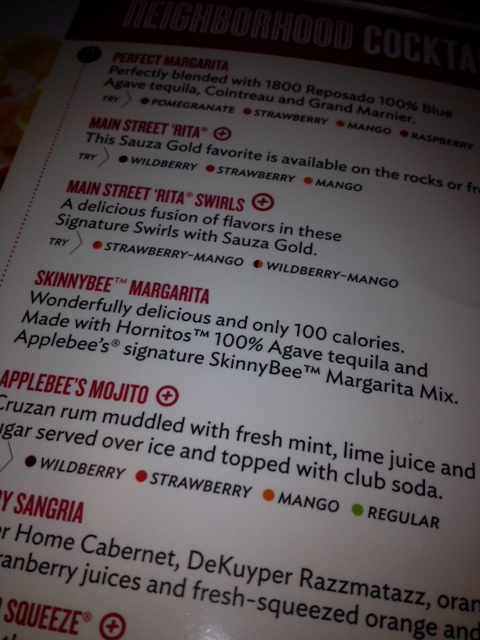 Though there weren't a lot of vegan options on the menu, the waitress was more than accommodating and the manager brought me a list of foods that were meat and dairy free. There were also handy lists for food allergies.
I ended up with this spicy and delicious Sizzling Asian Shrimp and Broccoli (minus the shrimp).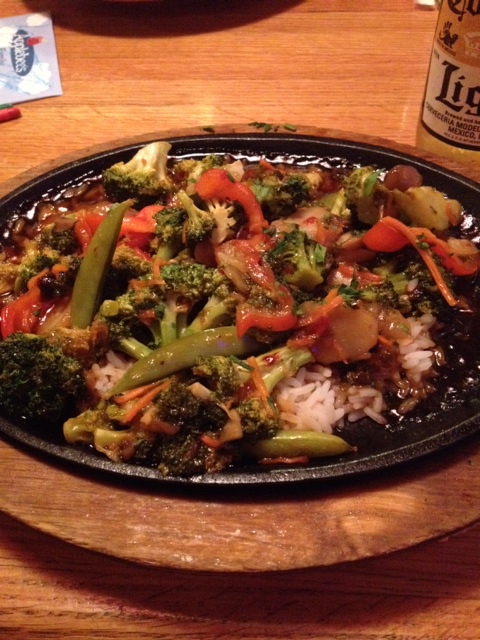 You may also notice there is a beer there. It was spicy. I had to! Plus, the margarita was part of the appetizer.
Some people don't have to worry about eating meat though. Color me jealous. I'm not going to lie. I stole some of those fries.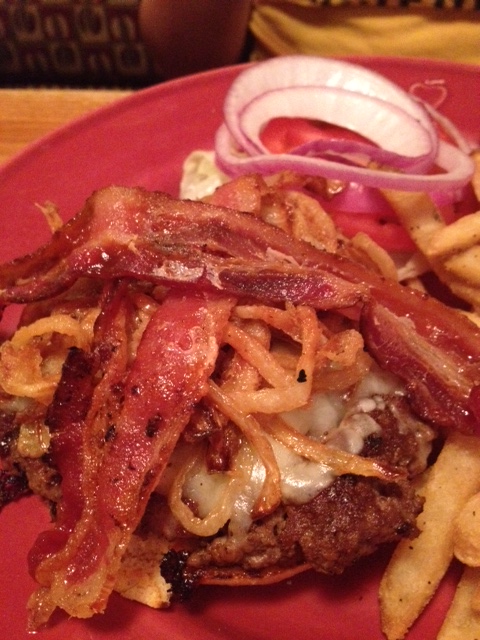 Then everyone else ordered this for dessert. This is a picture from Applebee's website, because I didn't have time to take a picture before they started tearing into it.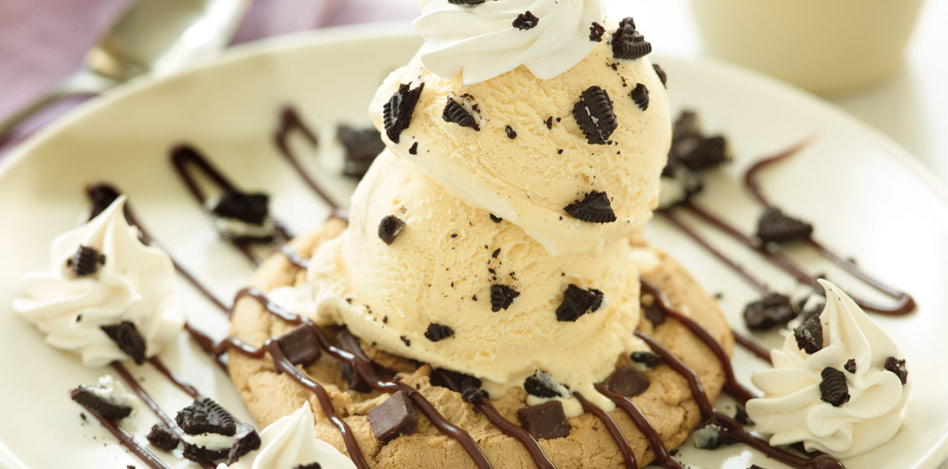 By the time I got my phone out to snap a picture, it looked like this. Notice how they left one bite of cookie on the plate: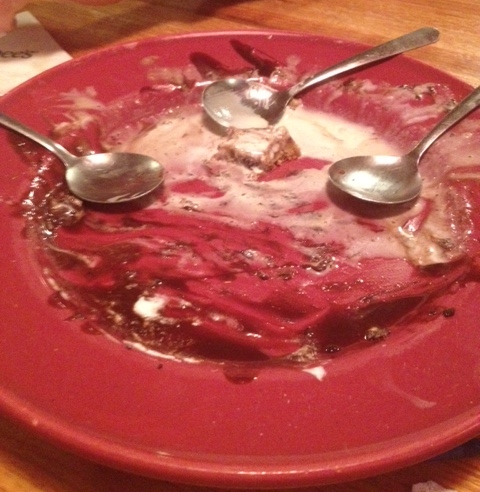 All in all, we had a few drinks, a lot of food and a ton of fun. I love living in a neighborhood where there is a restaurant that I can take my family to or meet a few girlfriends for happy hour. It was the perfect way to end my day on a high note.
Applebee's knows the value of meeting friends at the end of a stressful day. After all, they like to say: "Life is Better Shared." They also know sometimes friends can't meet face-to-face, and they want you to be a part of their online circle of friends. Find them on Twitter, Pinterest, YouTube or Tumblr!
Applebee's and BlogHer want you to end your day on a high note too, because they're giving one lucky reader a $150 Applebee's gift card! To be entered for a chance to win, just leave a comment on this post and answer the question, "When's the last time you had a girl's night out?
Rules:
No duplicate comments.
You may receive (2) total entries by selecting from the following entry methods:
a) Leave a comment in response to the sweepstakes prompt on this post
b) Tweet about this promotion and leave the URL to that tweet in a comment on this post
c) Blog about this promotion and leave the URL to that post in a comment on this post
d) For those with no Twitter or blog, read the official rules to learn about an alternate form of entry.
This giveaway is open to US Residents age 18 or older. Winners will be selected via random draw, and will be notified by e-mail. You have 72 hours to get back to me, otherwise a new winner will be selected.
The Official Rules are available
here
.
This sweepstakes runs from 7/16/12 – 8/3/12.