After four days without electricity, we are back in business! Well, except for the massive piles of laundry waiting to be done, the dog-hair-covered rugs which are in dire need of vacuuming, the sink full of dishes, and tree branches everywhere. Oh, okay, TREES everywhere. I am still without wifi, so I'm spending a fortune buying French fries at a restaurant where I can use their free internet. My random realizations:
1. The power always goes out right after you get home from the grocery store.
2. It's kind of cool when you think of how it will bring everyone closer together…for about five minutes.
3. You might have seven flashlights, but you can't find one when you need it.
4. You will finally find a use for your mason jars!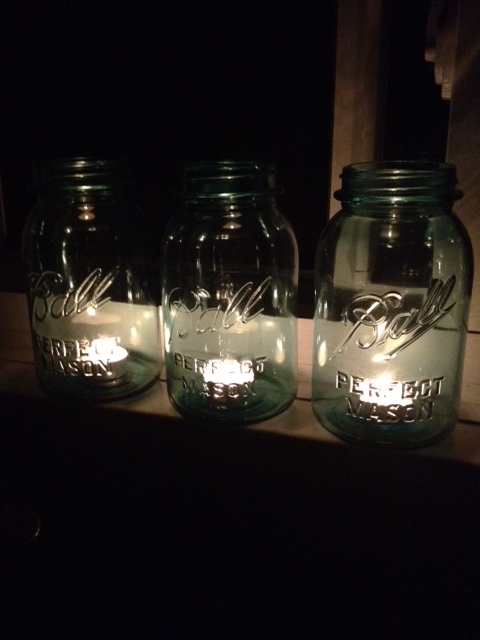 5. People DO NOT know how to use a four-way stop.
6. Bathing by candlelight is romantic, unless it's 95 degrees, in which case it's just sweat-inducing no matter how cold the water is.
7. When 500,000 people are without electricity all hell breaks loose at the gas stations.
8. And at generator stores.
9. Ice, ironically, is a hot commodity.
10. You will leave the sprinkler running for hours so that everyone can cool off, but you will forget to water your flowers.
11. Friends are great to have when you feel like you have nothing except the permanent splotch of sweat on the back of your neck.
12. There is never enough beer.