Who couldn't use a $1000 SpaFinder gift certificate? Yes, I said $1000. Read on, my friends, read on.
When I used to work in a school kitchen I had to wear a baseball hat every day. There is nothing worse than hair in your chicken and noodles and keeping a cap on my head, along with a tight rubber-band around my ponytail, prevented the students from walking away with a tray full of hair. You're welcome, kids. You know you miss me.
The only problem with this hair-do was that when I took my hair down each afternoon, quite a few strands would come right out of my head; and those that were left behind starting tearing and became short, frizzy stubs. I have super fine hair and the slightest breeze causes my hair to rip away from my scalp.
Since my job change I have been using a lot of different products in an attempt to repair my hair. I've tried expensive (Note to self: When the pharmacist tells you not to try a conditioner because it will leave your hair a tangled mess, listen to her) and I've tried stuff that sounded fancy. What I didn't try is my tried and true bath and shower product; Dove.
Maybe it's because I never thought of Dove for hair before, but if it's all I use to take care of my skin then why shouldn't I try it on my hair?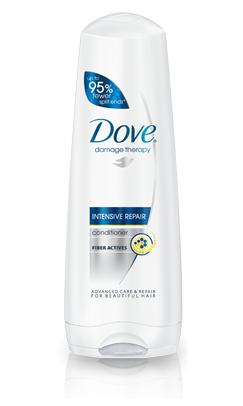 So, try it I did. And, you know what? Dove Damage Therapy Conditioner works really well. The bottle says lots of important stuff like patented Micro Moisture Serum and Fiber Actives, but what stood out to me were Intensive Repair and Prevents Split Ends and Breakage. See that? Prevents breakage. Now we're talking.
What is your biggest hair care concern? Is it too dry, too oily, do you have split-ends or heat-damaged hair, or like me, fine and prone to breakage?
Enter to win a $1,000 Spafinder gift certificate!
NO PURCHASE NECESSARY
COMMENTS TO THIS POST ARE NOT SWEEPSTAKES ENTRIES. PLEASE SEE BELOW FOR ENTRY METHODS FOR THIS SWEEPSTAKES.
You may receive (2) total entries by selecting from the following entry methods:
a) Follow this link, and provide your email address and your response to the Promotion prompt
b) Tweet (public message) about this promotion; including exactly the following unique term in your tweet message: "#SweepstakesEntry"; and then visit this link to provide your email address and the URL to that Tweet.
c) Blog about this promotion, including a disclosure that you are receiving a sweepstakes entry in exchange for writing the blog post, and then visit this link to provide your email address and the URL to that post.
This giveaway is open to US Residents age 18 or older. Winners will be selected via random draw, and will be notified by e-mail. Winners will have 72 hours to claim the prize, or an alternative winner will be selected.
The Official Rules are available here.
This sweepstakes runs from 9/4/2012 – 9/30/2012
Be sure to visit Dove®Hair.com to get a coupon for $1.50 off Dove Hair Therapy products.