I am a fickle chef.
My cooking goes in cycles where I feel like stirring something up every night (quite literally) to not wanting to make a meal for days on end. There isn't always rhyme or reason to these cycles, but often the urge to be in my kitchen is in direct relation to how busy I am at work, the amount of homework my kids bring home, or their after-school activities. If all three hit at once, there isn't much chance that you'll find me standing over my stove.
Because of this, I like to have pantry and freezer items that are easy to whip up in a hurry in case I get derailed and can't get motivated to make dinner. I always have bags of frozen rice and veggies, pasta and beans, or if all else fails…cereal. I also keep frozen pizza and family-sized entrees at the ready just in case.
Of course, the convenience of a frozen entree doesn't usually trump the unhealthiness of the food. I would like to offer my kids a variety of hot meals that don't have to be reheated for someone else a couple of hours later AND I would like to be able to pronounce the ingredients.
Enter Kidfresh. Kidfresh is a line of frozen food for kids that started in a New York store, where they offered natural and organic kids' food, and has expanded to more than 4,000 stores, nationwide. The best part? The labels aren't scary.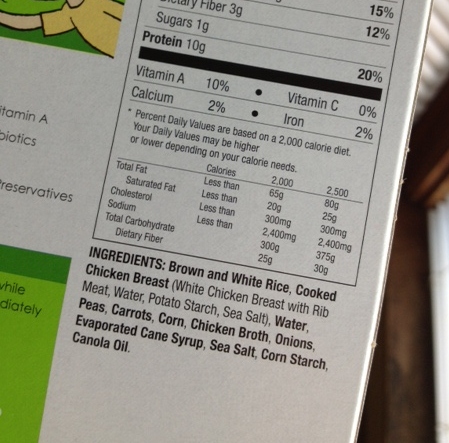 Not only are they rich in vegetables and made without anything artificial, their "…packaging meets the highest safety standards with no BPA, no Phthalates nor other potentially harmful chemicals." They use use recycled paper, carbon-neutral printing and recyclable containers.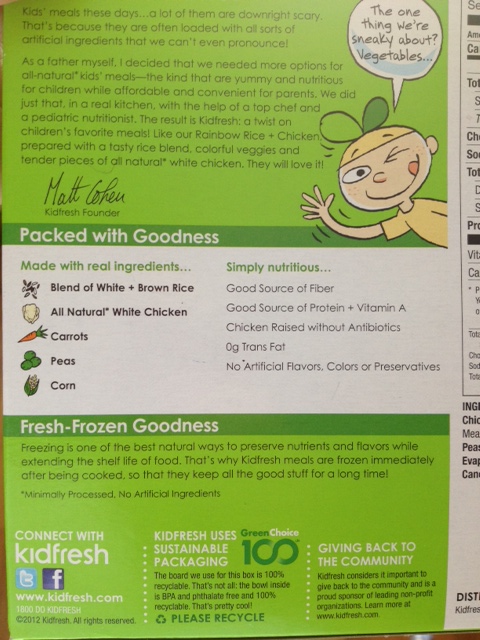 Best of all, my kids like them!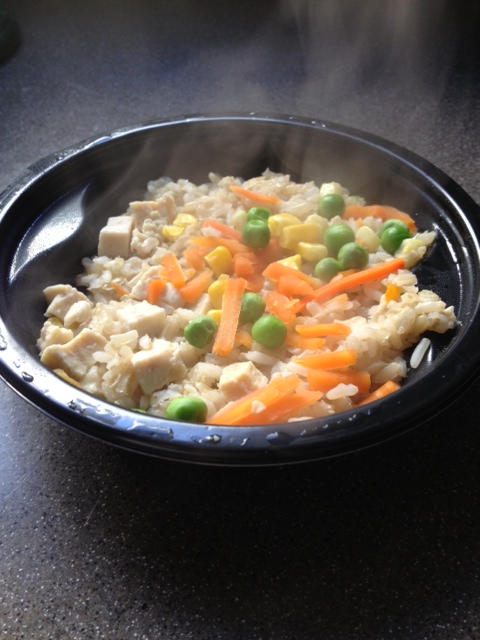 Now a lucky reader gets to try Kidfresh meals for their kids. Just leave a comment on this post before 10/30/12 at midnight EST, and I will chose a winner, at random, to win coupons for three FREE Kidfresh meals. Enjoy and happy, healthy eating!