My 13 year old daughter has been working very hard on a social studies project that is due next week. She spent the past few days creating her own, mini-encyclopedia and I must say that it has turned out really well.
Except for the dedication page.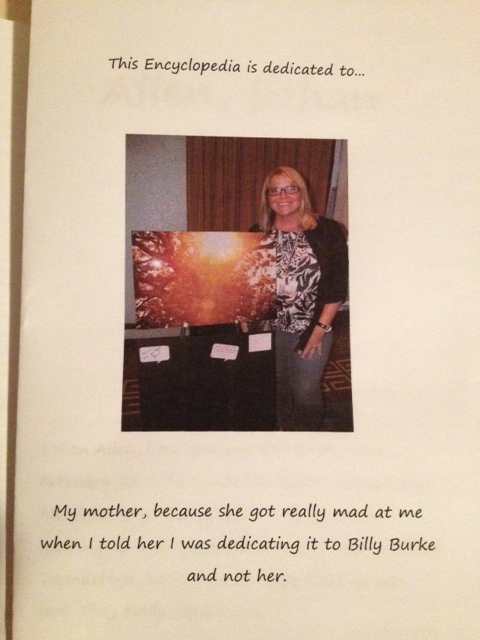 The saddest part of this whole thing? I don't even know who Billy Burke is.