Here I am! With a few hours left in the first day of November, I'm getting in a post by the skin of my teeth. Speaking of that, how many of you feel like you have socks on your teeth from all the sugar you've eaten today?
Halloween was kind of a bust around here, what with the rain and the FREEZING, but somehow my kids managed to get plenty of junk. The adults managed to drink plenty of beer too, because we roll redneck in Ohio. It makes the cold bearable. Almost.
I won't lie. I didn't craft together my son's costume until about an hour before trick-or-treat, because of the wicked witch that blew through earlier this week, I just wasn't into it this year. Hurricane Sandy kind of ruined the spirit of Halloween. Get it? Spirit. People, this is as good as it's going to get if I'm posting every day.
Now that my kids have dressed up for Halloween a combined total of 25 times I am apparently tired of taking pictures of them in their costumes. I got one photo of my daughter with a glaring flash, none of my two kids together and two pictures of my son which, if pieced together, make his full costume. Take this duct tape covered parka…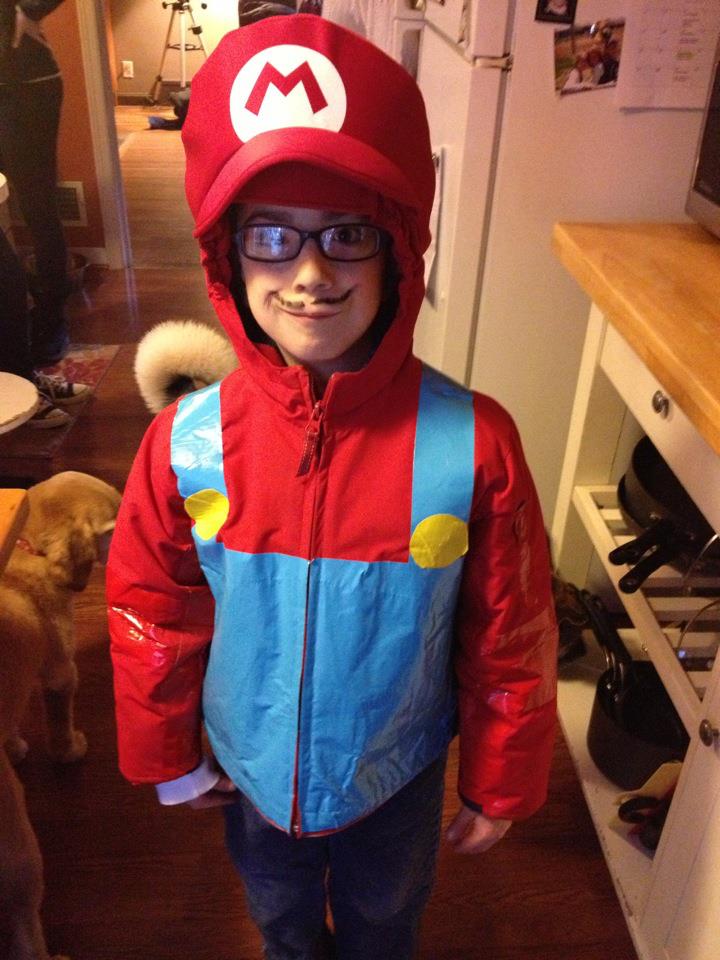 …and combine it with this mustache (instead of the one above that I crookedly drew on with waterproof mascara)…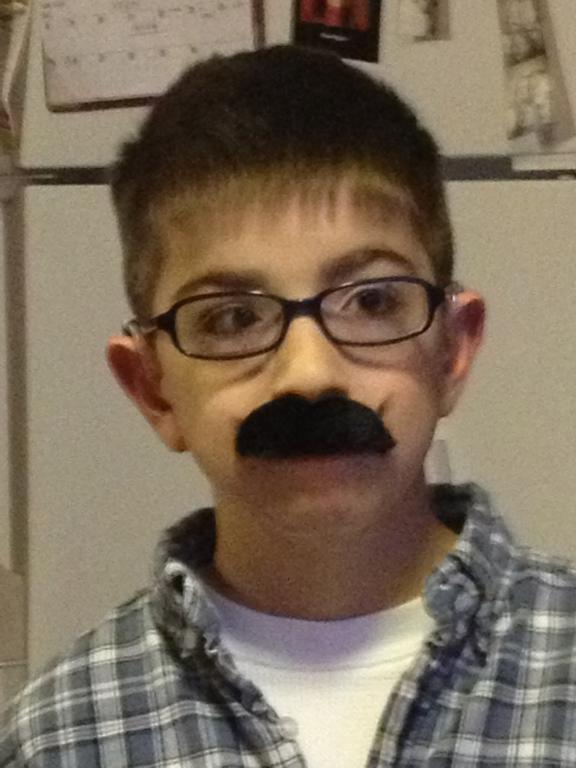 …and you have the total look.
I win at mothering, no? Don't worry, I'll make it up to them at Thanksgiving. I'll give them all the dark meat and I won't let their dad deep-fry the turkey again. You're welcome, kids. You're welcome.