I sat down to write last night and thought, Now what was I going to write about? Hmmm…oh, yeah. I was going to write about being forgetful. (I wish I were saying this for the benefit of this post. It really happened.)
I have been so forgetful lately that I actually told my cousin I was afraid I was getting early-onset Alzheimer's. She replied, "Oh my goodness! I JUST went to the doctor for that!" It seems I'm not alone. Or, it runs in the family.
My sister has also been concerned about her memory lately and last week, she forgot my daughter's name. I thought it somewhat odd that she couldn't remember her niece. Until yesterday.
Yesterday, I went to the gym, put my coat in a locker and shut the door. I took my little lock – the one with the same three-digit combination that I've used for almost two decades – and as I went to place it on the locker, I couldn't remember the combination.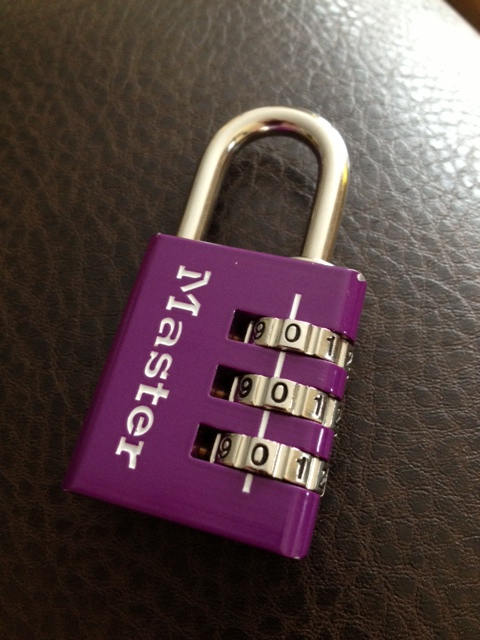 If my brain could've made a screeching sound at that moment, it would have. Everything came to a halt. Well, everything except my fingers which were desperately twirling the dials into every conceivable sequence and pulling on the tiny lock. How do you use the same three numbers for 18 years and suddenly not remember them?
There I stood – a frantic fool in yoga pants, briefly looking up to see if any of the other women noticed. Because forgetting your lock numbers is far more embarrassing than standing half-naked in the presence of strangers, at least to me. I was working up a sweat before I even started exercising.
I eventually remembered my combination, but not before sitting on a bench with my head in my hands wondering how much time I had before I'd forget my own name. As much as I've been told this is normal and as many times as I've read memory lapses are common at my age, it's still freaky to feel like your mind is betraying you.
The good news, though? My sister has been forgiven.