Here's what I could tell you; that my job entails the reading of hundreds of blog posts and articles online every day, and all day Monday I read about the Steubenville rape case. All day. By Monday night I felt like my brain weighed a million pounds and I considered never going online again. Then I remembered that this story would have never been told if it weren't for a blogger who fell into the roll of investigative journalist. Bloggers rule. I think I'll stick around.
I could tell you that we spent hours worrying about our nephew yesterday when we found out his Marine unit was involved in a deadly accident in Nevada. We were not one of the families devastated by news that their Marine was killed. Ours is alive, but he will have to deal with the pain of losing his good friends.
Of course, if I told you about all of that, I'd have to mention that the torture of not knowing whether he was okay took me back to August, 2005 when we waited for word on another nephew who was stationed in Iraq. He, too, is still alive, but he lost even more friends.
I could tell you how I feel guilty for not being a better aunt to them. I should have sent letters and care packages, and I should tell them that we pray for them every day, that we love them, and that I understand what has happened to them means they will never be the same again. Ever. It makes my heart hurt.
I might say that I've been worried about my cancer-surviving sister doing well as she reenters the workforce, that I have no idea how we're going to pay for private school tuition, and that I fell HARD off the juice-fast wagon. I blame the leprechaun.
I could mention that the first day of spring is really just another day of winter, that my husband has lost his ever-loving mind because he's considering the purchase of a puppy, and that I don't want to live in my house right now because it's such a mess.
Or, I could just show you this magazine insert that my son was using as a bookmark until he told me it was "distracting" him.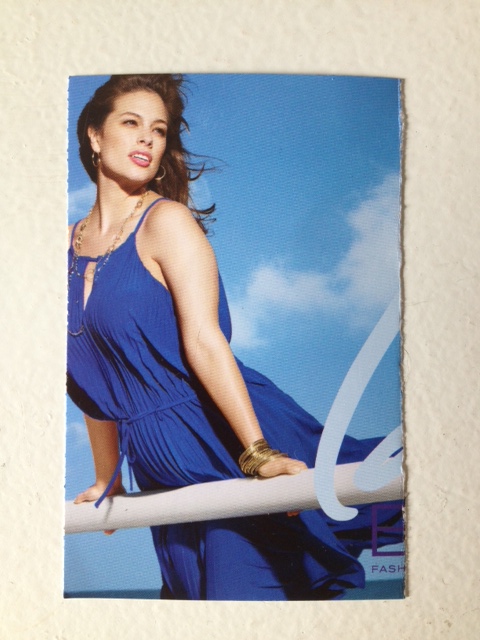 Clearly, he still like arms.