If you know me, you know there are a couple of things that make my mind feel healthy and relaxed; first of all, my workouts. Thrice weekly, I push, pull, lift, lunge, squat and otherwise force my body into uncomfortable positions to make my brain decompress.
The second thing that puts my mind at ease, much to my husband's chagrin, is shopping. Show me a vintage shop, the local big-box store, or simply browsing online and I'll show you a woman who doesn't need therapy.
Put me on a website with thousands of styles of athletic shoes and it's like some kind of workout/shopping nirvana. When Shoebuy.com asked me to check them out, I spent hours perusing their selections, prices, and detailed product descriptions. I added items to a convenient Wish List, researched what I was looking for, and eliminated styles as I went along. It was like like a shopping project. A project of love.
I was looking for a minimalist shoe, with a mesh upper, and 0 mm drop. Oh, and they had to look good. No black, gray, or dark blue for me, thankyouverymuch. I wanted something with flair.
Ta da.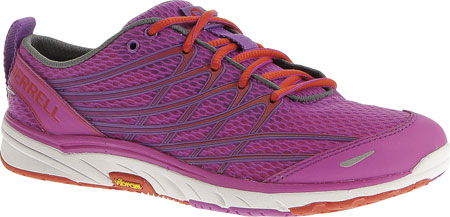 Meet my new workout shoe; the Merrell Bare Access Arc 3. Isn't she lovely? She even comes with a twin.
Shoebuy.com features:
Free Shipping
Free return Shipping
No Taxes
100% Price Guarantee
And, just for you lucky readers, a discount code! Use "THINKSPRING" at checkout to receive 20% off your Shoebuy.com purchase, now through April 5th.
Disclosure: I received a gift code to review a Shoebuy.com product/service which covered a portion of the purchase price.