Two days ago was my son's 12th birthday; the day to commemorate how far he's come after beginning his life being whisked away via ambulance to another hospital. The same hospital where his dad and I have sat, time after time, wringing our hands in the waiting room during his many surgeries. This child of mine, for whom I have given so much time and even more energy is now nearly a teenager. I never thought we'd make it this far.
And, yesterday was Mother's Day; a day to remember the first time I held my son. A day for me to cherish my boy and his sister and, honestly, after the 12 years we've had with my youngest that's all I wanted to do. I wanted to savor every moment of motherhood.
The combination of these two important dates were churning up a lot of memories. I was feeling pretty emotional, so when I found out my son was writing some nice things about me at his Scout banquet the other night I thought it was perfect timing. I knew it would be just what I needed to make me feel better and focus on the present.
As I stood with other parents, he approached me with this.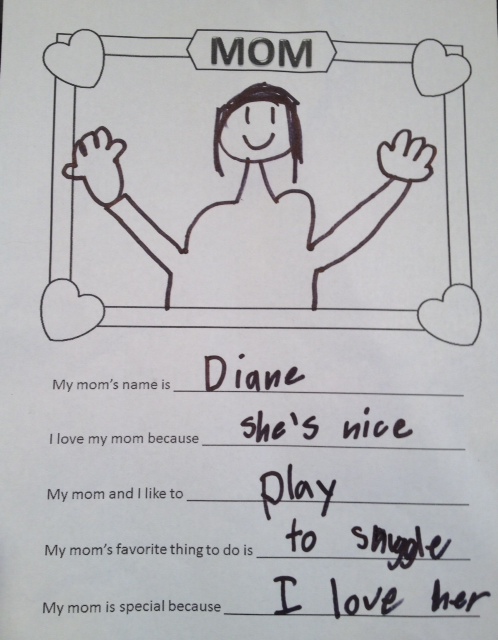 Then he handed it to me and said, "Here, Mom. I'm sorry I drew you so fat."