Just over a week ago, we got this.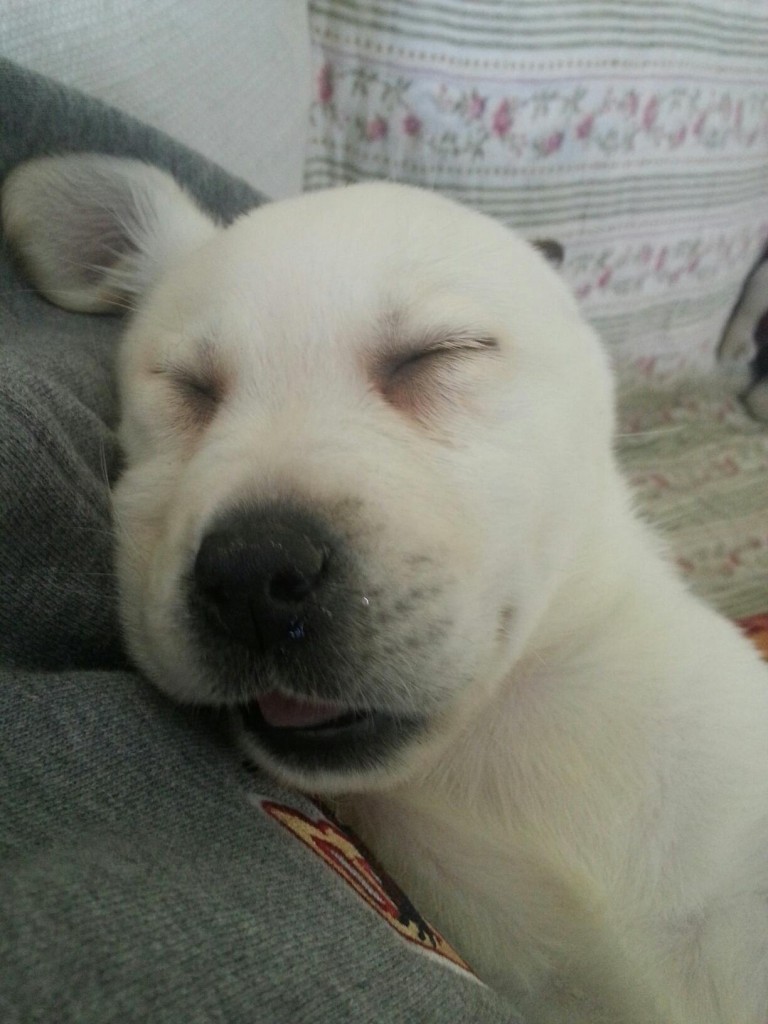 Obviously, we've lost our minds.
This little bundle of trouble is Luna. She has been busy chewing on cords, peeing in the house and terrorizing our other dog. We do not have time for this puppy. We can't afford this puppy. We definitely don't have the energy for this puppy.
We also know that if you wait for the right time, it will never come. And, we can barely afford bread but that doesn't stop us from buying it.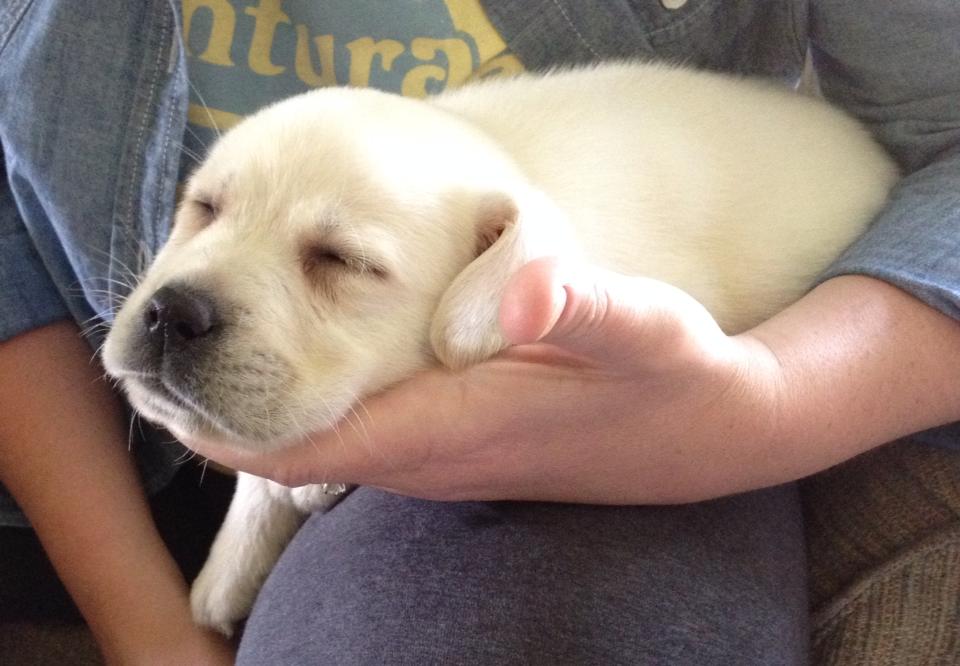 There are a lot of reasons why I can justify getting this dog. Mostly, it's because our daughter is just a few years away from college and our son is almost a teenager and there isn't anything better than a puppy to create forced family time with your children.
Plus my kids are getting hard to snuggle and they aren't as soft. And, they don't have sweet chicken liver breath. If I could have kept my babies little, I would have. Not too small, though. Not so small you can't take them to movies or go to restaurants. And, definitely not small enough to have to wear bibs all the time. Two words. Re. Flux.
Of course if I had been able to keep my kids small I probably wouldn't need a puppy so badly. That is likely the REAL reason I said yes to this fluffy ball of fur. I think part of me will always have the desire to care for something less self-sufficient than I am. Deep down I need to be needed.
Or, I just really like chicken liver breath.