Every Sunday at church I reach for him during the sign of peace. As I simultaneously shake his hand and lean over to kiss the top of his head I remind him to look people in the eye when he says, "Peace be with you." It's not necessarily something that comes naturally to him.
There are times, of course, when he will sit and stare intently at my face as we discuss the day's events. Some evenings he will sit on my lap and I'll tell him stories and he'll look at me so closely that I can count his freckles.
But, more often than not, when replying to someone he quickly glances away as he says, "Thanks" or "Bye." Eye contact is not his strong suit.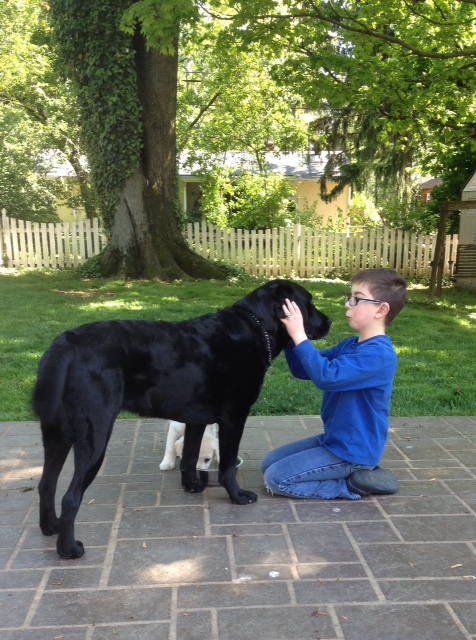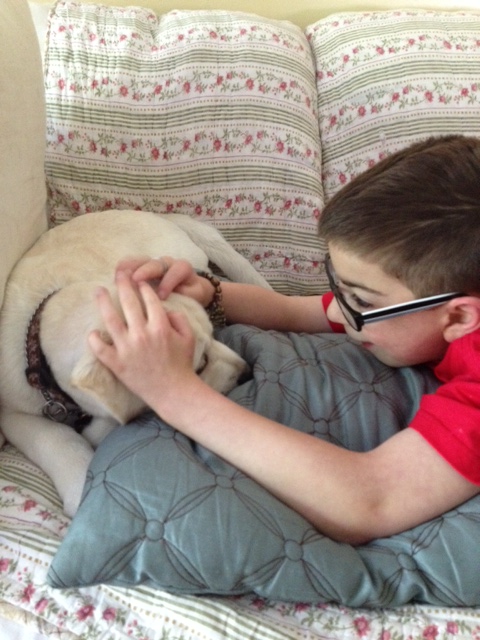 Well, with humans anyway.