This is a sponsored post written in partnership with One2One Network and Crest.
Have you ever bitten into an ice cream bar and felt searing pain in your teeth? How about feeling like you're being stabbed when you drink hot coffee, eat tomatoes or something sweet? If not, you're lucky, and if you don't, that doesn't mean you never will.
Some 30 million households suffer from sensitive teeth which is caused by exposed dental tubules (microscopic holes) which can be caused by overbrushing or receding gums. The exposed tubules are basically a passageway for fluid to travel through your tooth, directly to the nerve. OUCH!
But, if you know what it's like to suffer with sensitive teeth, Crest has some good news for you!
I was lucky enough to attend an informational meeting with Dr. Robert Gerlach, a Research Fellow in Worldwide Clinical Investigations at Proctor & Gamble, and Dr. Travis Stork, Emmy® nominated TV host of The Doctors and board-certified emergency medicine physician. They spoke on Crest's latest achievement that will bring you relief from painful eating and drinking.
Introducing Crest Senti-Stop Strips – a revolutionary, new product that can be used at home, applied directly to affected teeth, and blocks pain in just 10 minutes.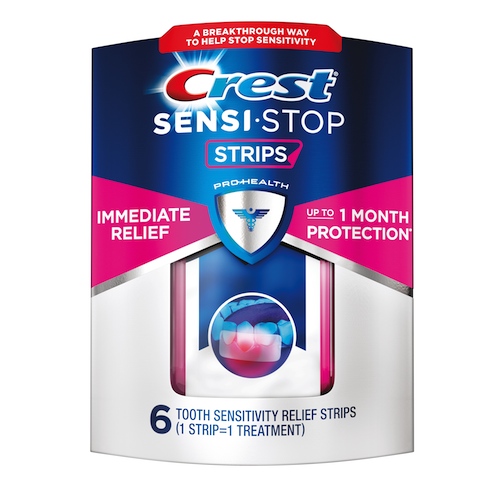 If you've ever used White Strips, you know how easy they are to apply and the Sensi-Strips work much the same way. Only, these strips are covered with oxolate gel (Don't worry, oxolate is natural. You can even find it in apples!), which reacts with your teeth to form crystals that block the dental tubules and, therefore, block the pain! Why didn't I think of that?
Luckily I didn't, because then I wouldn't have been able to meet this guy. Cute, smart, nice, funny, and super clean teeth thanks to Crest Pro-Health products which deliver comprehensive protection for your teeth; cavities, gingivitis, plaque, sensitivity, tartar, whitening and fresh breath. We all know that clean teeth and healthy gums are important to overall health, but when Dr. Travis Stork tells you to floss, you listen.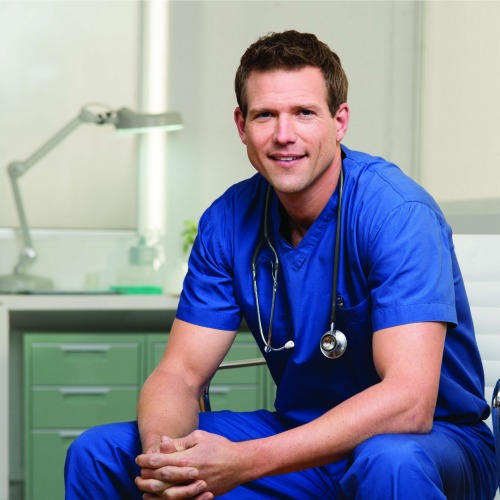 If you, or someone you know, has sensitive teeth leave a comment on this blog post before 9/26/14 at noon Eastern for a chance to win a free package of Crest Sensi-Stop Strips and a coupon for a future purchase. Your teeth will thank you for it!