Hoo boy. This is going to hurt.
I honestly don't know where to begin, because I never thought I'd be saying it. I guess I'll just start at the beginning.
Six years ago, my family was struggling financially. I had been blogging for a few years, I was working part-time, but a failed business and medical bills were eating us alive. A series of events, however, was about to change my life:
Even though we didn't have enough funds for me to attend, I was chosen as a volunteer for the BlogHer '09 conference, which covered the cost of my pass. That was the same year a partnership with GM paid for my my transportation to Chicago and a roommate who won a sweepstakes paid for my room. It was all very fortuitous.
In April of 2010, a childhood friend of mine invited me to a conference for pet bloggers she had co-founded here in Columbus. The keynote speaker was Elisa Camahort Page, COO of BlogHer. I met Elisa for lunch and soaked up all the knowledge I could.
I attended the BlogHer '10 conference in NYC and Elisa spoke on a panel about resume writing for bloggers. That session gave me ideas about how to be creative, to own accomplishments outside of an office, and how to present myself as an asset to employers despite a gap in my employment history.
That fall, I tweeted that I was looking for an additional part-time job and Elisa reached out to me. I pulled out my notes from her session at BlogHer '10 and crafted myself a resume based off of her tips. I got the job.
Within six months of my hiring, Elisa and her marketing team had molded me into a full-time, support-staff employee with a lot of responsibilities. After working through BlogHer '11, Elisa made me the Social Media Manager – of a major social media organization and the largest community of women who blog. Since 2010, Elisa has been my mentor and I have her to thank for a whole new career. She absolutely changed my life.
Since 2010, I have loved my job and co-workers, but Friday, September 4th will be my last day as a BlogHer employee.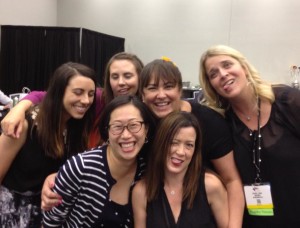 It's one thing to be given what BlogHer gave me, but sometimes excellent things happen twice in a lifetime. I was recently approached about a new opportunity and in two weeks I will start a position with Nationwide Children's Hospital as a Senior Account Manager for one of the best pediatric hospitals in the country. I have been associated with them for 13 years, since my son was whisked away by ambulance to their facility on the day he was born.
I am leaving one great community for another, I'm going back to school, and I'm taking the lessons I've learned in the past year to take more chances when I feel like the timing is right. I'm excited to be affiliated with this life-changing, life-saving, organization and to see what we can do together to make their online community as unparalleled as BlogHer's.
What I will take with me from BlogHer are not only analytical skills and techniques that built upon my past managerial experience – thank you Elisa, Jory and Lisa – but, also unprecedented education from the most wonderful community online.
And, THERE are the tears.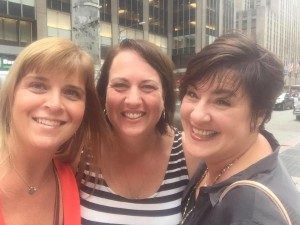 You, who taught me about love and diversity. You, who taught me about inclusion and generosity. You, who taught me how to talk, listen, engage, ask questions, and share, I will miss you.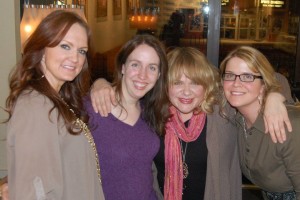 I will miss you, social media experts, photographers, humorists, cooks and poets. I will even miss you, political blogger – just not as much as the rest.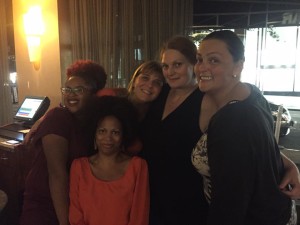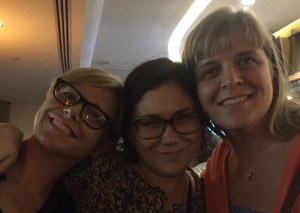 The community is the reason BlogHer was created and they are the inspiration, motivation, love, connection and education that have been part of my workday for the past five years. They are more than a community; they are family. Thankfully, that means they can't just get rid of me.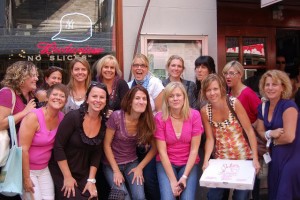 I'll still be around. I'll still be at the conferences. I'll still be reading your blogs and streams and posts. And, I will always be a BlogHer.
So, this really isn't goodbye. It's just me heading in a new direction, yet never out of sight.
Follow along on my journey here and here and thank you for everything YOU have given me. It has been a gift to be part of your life.