In 2010 I started a Life List of items I wanted to accomplish. It took almost five years (and a divorce) for me to mark any of them complete, but as of last August I had crossed five things off. And, as of a couple of weeks ago I'm happy to have made some more progress.
I had to revise the order because some things had to be removed for reasons beyond my control, but that's okay. I can adapt. Here's where I stand.
1. Graduate from college. (This is in progress. Also, one of the reasons I never have time to write blog posts anymore.)
2. Run a half marathon.
3. Travel across the United States in an RV.
4. Stand under a Giant Sequoia.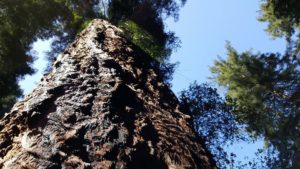 5. Hike into the Grand Canyon. (Two weeks ago I hiked around it, but I'm not counting that.)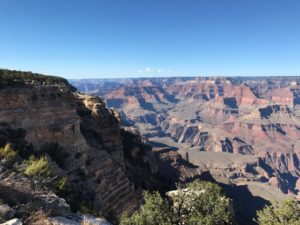 6. Get published.
7. Become a Certified Interior Decorator. (#retirementgoals)
8. Paint a picture.
9. Camp in a tent, on a warm beach.
10. Visit all 50 states.
11. Visit the Church of the Nativity in Bethlehem.
12. Get a tattoo.
13. Go skinny dipping.
14. Grow my own tomatoes.
15. Take a dance class.
16. Learn how to properly skip a stone.
17. Sample 100 types of beer.
18. Breed a dog and keep one of the puppies.
19. Learn to play guitar. (I bought a guitar, so I'm one step closer!)
20. Go on a winter campout.
21. Hike in Zion National Park. (This right here? Is why this Life List was created. GO THERE. Trust me.)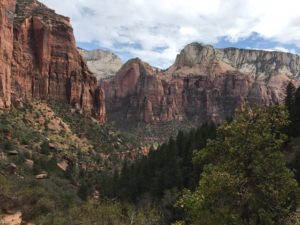 22. Learn to golf. (With some accuracy.)
23. Participate in an adventure race.
24. Learn to paddleboard.
25. Visit the Vatican and attend mass at St. Peter's Basilica.
26. Float in the Dead Sea.
27. Sit in a natural hot spring.
28. Take a photography class.
29. See the Northern Lights.
30. Ride a snowboard.
33. Go whitewater rafting.
34. Learn to play the drums.
35. See a concert at Red Rocks Amphitheater.
36. Ride a Segway.
37. See a Broadway show.
38. Canoe or kayak down the Colorado River. (A couple of weeks ago I saw where they drop the boats in the water. I stood there and cried.)
39. Write a screenplay.
40. Go snowmobiling.
Now for some new additions. Not to be confused with New Edition.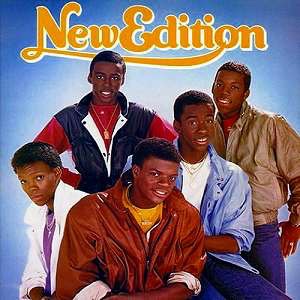 41. Visit Chichén Itzá. (I hear it's awesome.)
42. Hike in Yosemite National Park. (Zion was just the warm-up.)
43. Do 50 push-ups in a row. (Don't laugh. I can't even do five.)
44. Learn to knit.
45. Brew my own beer.
46. Visit Chile. (When I was young I saw pictures of Chile and wanted to move there. That hasn't changed.)
47. Go sailing.
48. Go whale-watching.
49. Watch a baseball game in Fenway Park.
50. See the sunrise from Acadia National Park's Cadillac Mountain (the first place the sun rises in the United States).
Had I known how amazing some things would be on a recent trip I took out west, I would have included a lot of them on this list. They will have to be bonus items, I suppose. I will be sharing those details soon.
Have you started your list? What are you waiting for?