Every single day I think about writing, but there are a lot of things I can't share right now; things that are too painful, too wonderful, too much of one extreme or another which affect not only me, but people I love. It's been almost a year since my life was turned upside down, but there are still a lot of things left undone.
A few days ago I went out and bought an old-fashioned, spiral notebook and some pens so I can write again. That way, I can get rid of anything I don't want to be seen. Even though it's easy to delete my entries on the computer, there is something cathartic about tearing the papers from a book, crumpling them up and tossing them into a dirty trash can. Of course, the good stuff can stay and when the time is right I can share those nuggets here. They are worth the wait.
I will say that the good in my life most definitely outweighs the bad, but I will also say that it's possible to love one thing and hate another with equal intensity. It's possible to be deliriously happy and heartbroken at the same time. It's possible to live every day with such extreme highs and lows that you feel there will never be middle ground again. Thankfully, I have good friends to help me get centered.
There has been an almost complete lack of sunshine this summer, but it made things like a recent trip to Cedar Point even more sweet. One day the sun was out and we went to the beautifully renovated Breakers Hotel and enjoyed the lakeside pool IMMENSELY. It was my favorite day of the summer thus far. It was warm, relaxing, fun, gorgeous and my favorite way to spend a day. Period.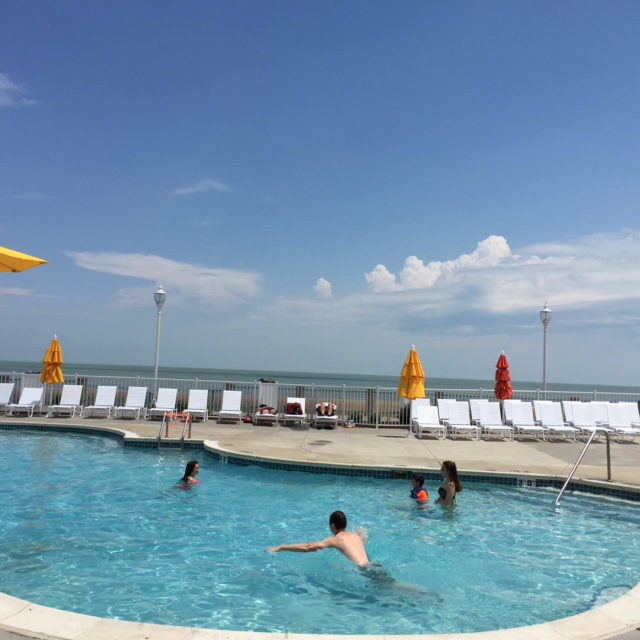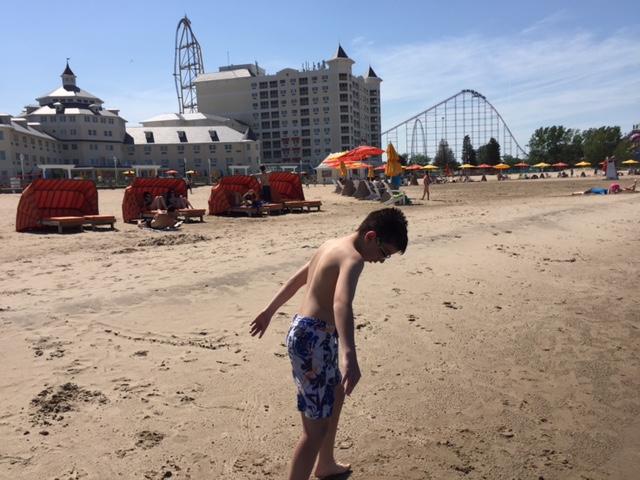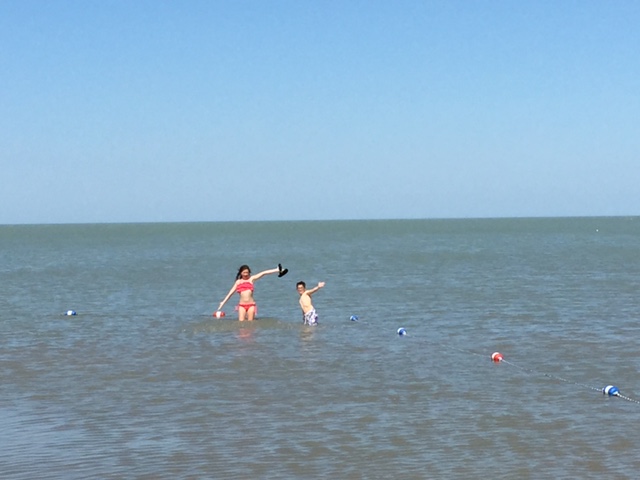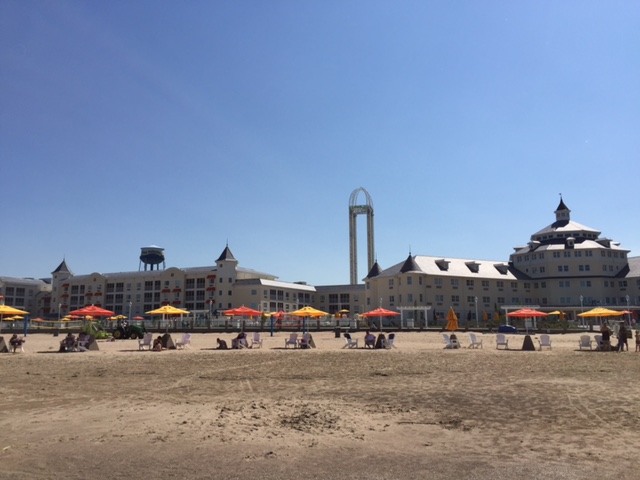 That evening, after frolicking in the indoor pool and hot tub (I have lost the ability to do underwater hand-stands and swim the length of a pool under water…thanks a lot 40s!) we enjoyed a nice dinner and a trip to the arcade. After the kids went to bed it was great to have some adult time, a relaxing a walk along the beach and some quiet moments watching lightning flash in the distance over the lake.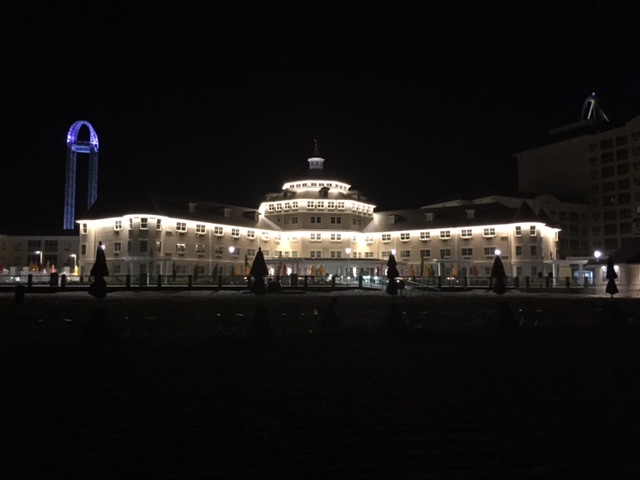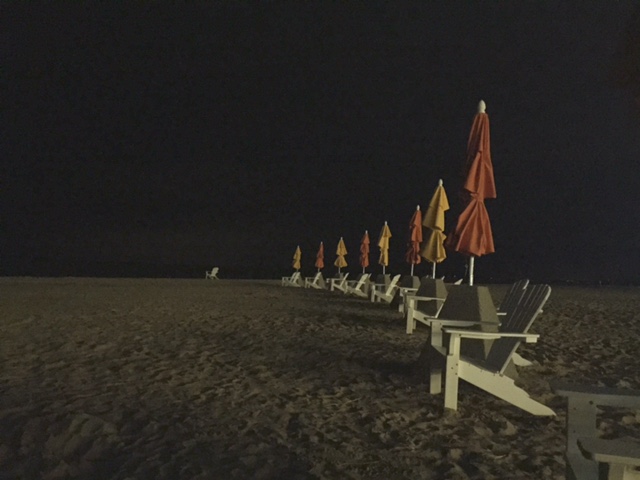 The next day was partly sunny and cool, which is the perfect weather for an amusement park. Cedar Point keeps adding more and more great coasters (this year's new one – The Rougarou – did not disappoint). We thought my son was too short to ride Maverick, but after getting an official measurement (and wristband) at the park office, he JUST made it. Maverick is now tied with Raptor as my favorite ride at the park, with Top Thrill Dragster a close third).
Here's my daughter and I, giving a thumbs-up at the end of the ride while my son apparently thanks heaven he was tall enough.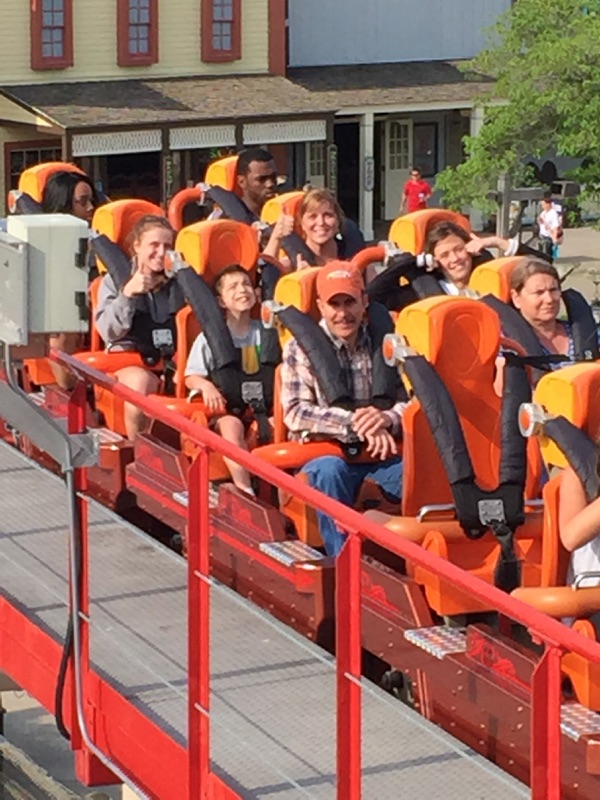 So, from one extreme to the other…that's how my life has been lately and if it turns out half as good as that weekend was, then it's just fine if it stays that way!
Cedar Point tickets and overnight stay at Breakers Hotel provided by Cedar Point.