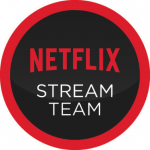 My husband really wants my daughter to watch Halloween. You remember it, right? Jamie Lee Curtis stars as the babysitting teen, chased and tormented by Michael Myers; not the one of Shrek fame, but rather the escaped psychiatric inmate and slasher. I hate that movie. I hate scary movies in general, but my daughter is at that tender age where her parents need to show her that it's never okay to answer the door when she's home alone and that she can never, ever trust a landline. Life lessons, we haz 'em.
Thankfully, we've decided to scare her with something a little more tame and less likely to occur in real life, which is "LOST", also known as, "My favorite show, EVER." Okay, the plane crash could happen, but the chance of landing in paradise with ample fresh water and tubs of Dharma Initiative ranch dressing is not usually the end result. Also, smoke monsters.
In addition to sharing the experience with my daughter, the beauty of rewatching "LOST" is that my husband and I are catching all kinds of stuff that we never noticed the first time around. There are subtle, and not-so-subtle, clues of what's to come. Our daughter not knowing what's going to happen is just plain fun for us. We rub our hands together and evil laugh, nod, raise our eyebrows and say, "Hmmm…I wonder what THAT means?" a lot. Then our daughter rolls her eyes.
Of course, getting her to sit down to watch "LOST" means that we've pulled her away from "Dr. Who", "Sherlock" or "Merlin", which are also good for this spooky season (and all available for streaming on Netflix). They're not too scary, but they are suspenseful and they make me feel intelligent on account of all the British.
It's fun to have my daughter at a point in her life where we can introduce her to shows we enjoy. It may not be a traditional milestone, but you can be sure we're making memories. Anyway, we aren't a traditional family because when she eventually watches Halloween, I bet my husband will be really proud.
I am part of the Netflix Stream Team. Check back here, monthly, to see what I'm watching.