My son has suddenly decided that he wants to draw pictures all the time. Mostly, he's been sketching pumpkins, bats, ghosts, and tombstones in preparation for Halloween. Last night he asked for more spooky ideas so I told him to try his hand at a witch.
He didn't know where to start, so I quickly drew my interpretation. Don't worry, I won't quit my day job. After I saw how bad it looked, I asked his dad to give it a try.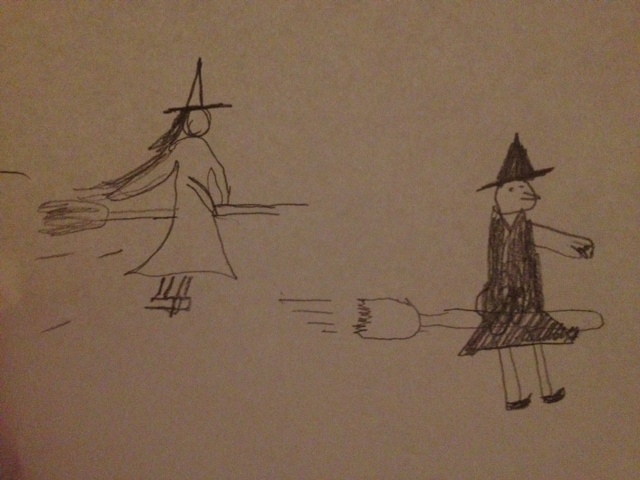 Then our son asked us if all witches have penises.