All I want for Christmas is a major life shift, world peace, the end to systemic discrimination, and endless love, but since I can't have those things, here's my real wishlist. Oh, wait. I can't have these things either. Darn the price tags!
1. iPhone 6
I currently have a 4s, which is the equivalent of a flip-phone. I also have man-hands, which makes sending emails dangerous on a small screen. Typos-R-Us.
2. Cuff
This smart jewelry isn't actually available yet, but it can be pre-ordered! I want this in ALL the ways. It's an activity tracker, it notifies you when you're receiving an important call or text (even if your phone is in your purse) and it's an emergency notification system in case you fall and can't get up! And, it comes in lots of pretty styles!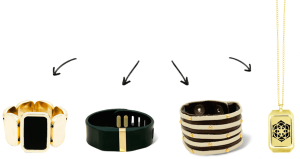 3. Toms
These. Because they're high-tops. And, because they're blue, suede shoes. Elvis wants me to have them. Plus, for every pair of Toms shoes you buy, they donate a pair to a person in need. Bonus!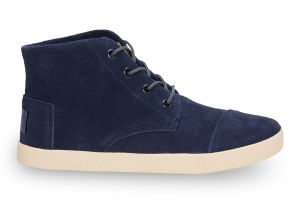 4. Olay Advanced Cleansing System
Because I'm 43 and still get breakouts and everyone I know who has one swears by it. Everyone I know wouldn't lie! Right? RIGHT? Excuse me while I sign the deed on this swampland in Jersey.
5. North Face
*swoon* This long parka is my dream coat. I work-out five days a week, sometimes six, and I'm often trotting about town in running tights. My son is always the last kid to exit the building at school pick-up. My butt gets cold and unless I'm in the gym or out for a run, I'd like to keep it covered. Thankyouverymuch.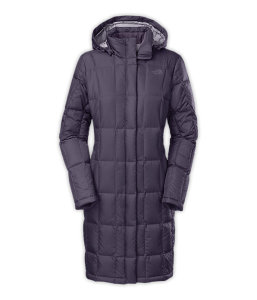 So there! You can get me everything on my wish list for about $650. Get to shoppin'!