A few years ago I wasn't much of a traveler. I was kind of scared to venture out and about with a sick kid at home. And we definitely didn't have much money. For seven years, I didn't get on a plane.
Divorce is hard. I wouldn't recommend it to anyone, but a really beautiful thing happened on the way to the courthouse. I reconnected with an old friend who (spoiler alert) I fell madly in love with. But, before I fell in love with him, he helped me fall in love with traveling again.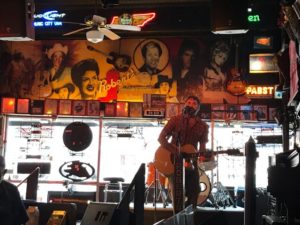 A few weeks after we started dating he brought me along on a work trip to Tennessee. I had been to Nashville as a kid, but my only Grand Ole Opry memory was arguing with my mom because I wanted to wear jeans and she wanted me to wear a dress. I think Loretta Lynn was there, but I'm not sure because I was seven, and I WANTED TO WEAR JEANS.
Enter Andy.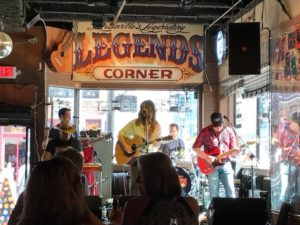 So, two years ago, he brought me to Nashville. And, when I write that sentence I get a giant lump in my throat, because it was a turning point on this journey I've been on. The lump is so big that I can actually feel it sitting on top of my soul. That's a really big lump, because my soul is, roughly, right under my diaphragm. Roughly.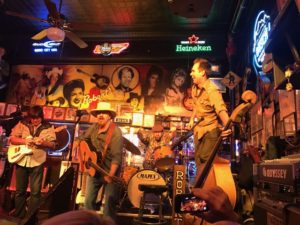 I have always loved live music. I'm an experienced concert attendee and have hundreds, if not thousands, of them under my belt. I used to travel all over the country (even the world) to see concerts, but I had never seen anything like Nashville. If you like live music, GET HERE. It's amazing.
The talent is incomparable. The food is fantastic. The people are good. It's clean. The weather is perfection. And, they make one hell of a bloody Mary.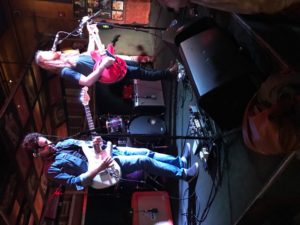 But, what Nashville really gave me is a deep love for travel again. It reminded me how much I missed new experiences, and music, and meeting people, and having a spirit free enough to dance. It led to trips to nine more states and Mexico. And, it led to me coming back to Nashville over and over again.
Thank you, Andy and thank you Tennessee. You are both life-changing gifts. I'm just fine with that giant lump. It's a reminder of how fortunate I am.