Well, are you?
Oh, I know. Half of you are just staring at the words thinking, I don't even understand the question!
Let me back up.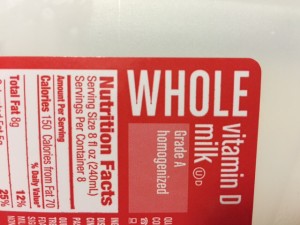 Last week, I was keenly aware of how fulfilling my life was. My son had a successful surgery (lucky number 13, to keep his eardrums from collapsing, because OF COURSE his ear drums are collapsing), work was going well, I exercised, I studied, I had dinner with friends and even had time for Netflix. One day, the sun came out! Thanks, Ohio!
Then something happened which made me realize the joy I felt was only half as good as it could've been. I realized only a portion of me had experienced all that goodness because I was really kind of empty inside. I just didn't know it.
I know you're dying to know what my realization was, but that doesn't matter. It was something intensely personal to me.
YOU might get filled up by a well-placed smile on the face of a grocery clerk. It could be a hug from your child or a liver-breathed lick on the face from your puppy. It's whatever you need, at a given moment, to make you feel like you are FEELING with 100% of you. It's fulfillment multiplied because your soul has soaked up enough to make it a puffy, smiley-faced sponge.
The trouble is being able to recognize it. I certainly didn't feel like anything was missing – quite the contrary. So, how do you make yourself whole when you don't even realize you're half-empty?
My suggestion is that even when you think you're at your peak, push on. Try new things, travel outside your comfort zone, let people in, read more, believe in something greater than yourself, give back, practice acceptance, trust people, LET GO.
You may think you have exactly what you need. You may feel complete, but there's a chance that a new experience will move you away from being a fraction of yourself. And what's crazy is that you may never know you were missing anything until you find it.
You've certainly heard that you should give your best effort, but do you receive with that kind of effort too? Most of us don't think we deserve an abundance of happiness, because we are defeatists. We believe that bad things happen to good people (which they do…they definitely do), but good things can happen to good people too.
So let yourself be whole. Trust me. It feels 100% good.