I really wasn't all that thrilled about turning 40 yesterday. I blame my lack of enthusiasm on my compression stockings. There is something about tight hose with a reinforced heel that makes you feel like you have one foot in the grave.
But, as it turned out, I had a pretty fabulous day.
There was the sun on my face, softball and baseball games, icy cold drinks made with blueberry vodka, lots of laughs and immense generosity of good friends who offered their home for a get-together.
There were more good friends who brought me food, flowers, gifts and their incredible company and a birthday card from my 12 year old that said, "Thank you for all you have given me. I'm really lucky to have you as my mom. P.S. Count your blessings, not your candles."
I love that kid.
Hands down, though, my favorite thing was the cake my husband had made for me. This is my reaction when I saw it.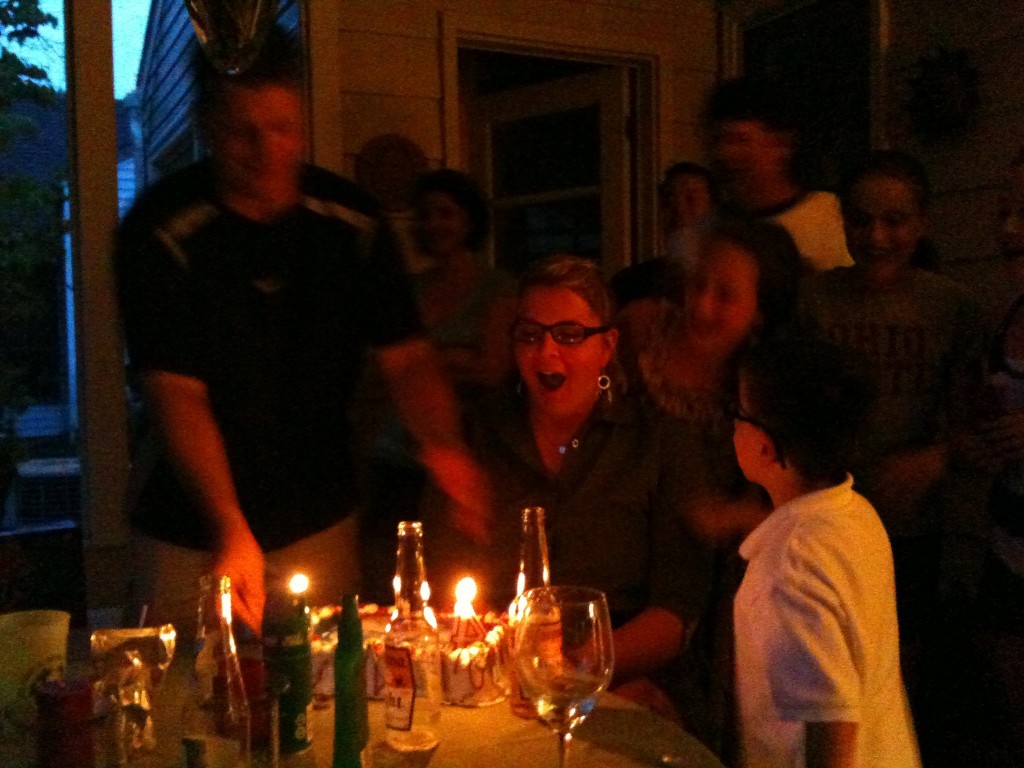 Which, ironically, is the same face that was looking back at me.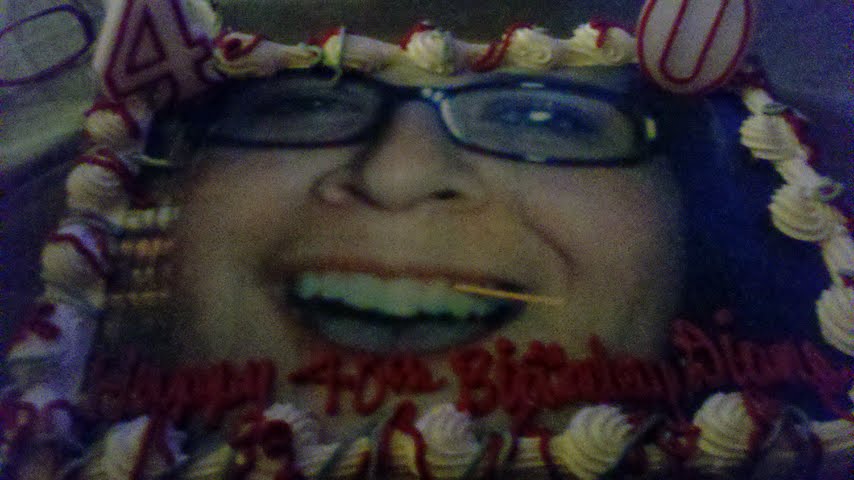 Of course, those good friends I was talking about took the liberty of sticking a toothpick in my teeth and though you can't see it, someone added a green sprinkle that made it look like I had a booger.
The kids had fun eating my eyeballs and nostrils and my son even offered to put his own booger on the cake. He has a heart of gold, that one.
All I know is that I had as close to a perfect day that a girl can have. It fed my soul in every way and if it's indicative of what to expect in my 40's, then bring them on.
Reinforced heels and all.
If you want a chance to have the best day ever, don't forget to enter to win a $100 gift card to Dick's Sporting goods courtesy of BlogHer and Gatorade Moms!  Click here for details!