So it has come to this.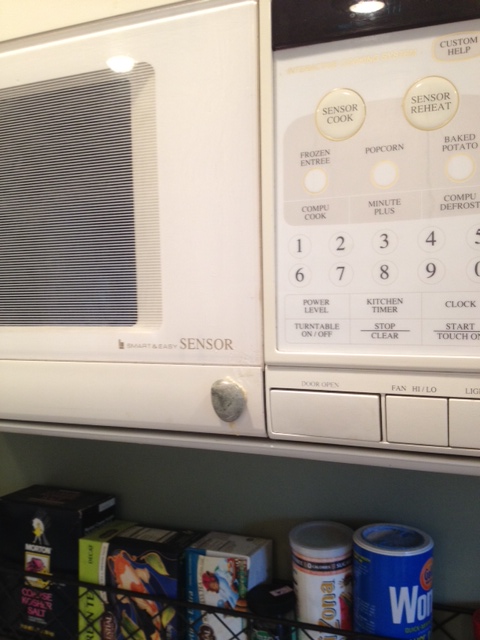 That is my microwave with a rock glued to it.
Last week the door wouldn't open and we were all, "What are we going to do with all of these bags of popcorn if we can't open the microwave door?" We started using a screwdriver to pry the door open, but a screwdriver on your kitchen counter is not all that aesthetically appealing; unless, of course, it's made of vodka and orange juice.
I thought maybe it was time to start scouring Craigslist or looking at scratch-and-dents at the local Sears outlet (because that's how I roll), but my husband had other ideas. He went all Harry Home-Repairman on me and took it upon himself to…well…glue a rock to the door. When you hit the DOOR OPEN button and pull on the rock, I must admit, the door opens pretty well.
In his defense, he thought the rock would look nice. And, I happen to think the glue that was left to drip down adds a nice touch.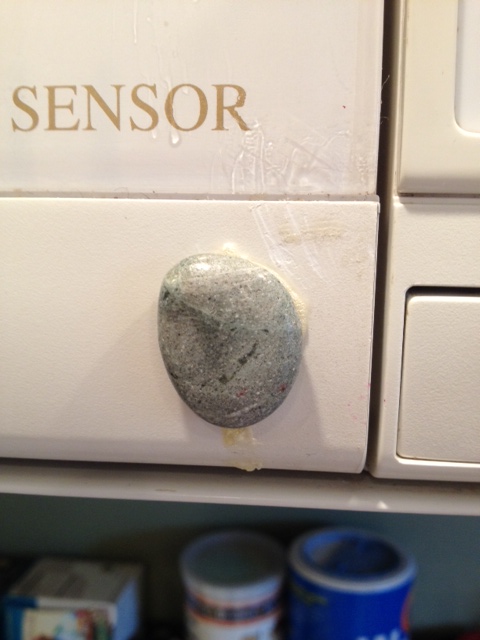 But, truth be told, I keep thinking about how I could hide a screwdriver when company comes over.