Posting has been light around here lately. Sure you might think I'm polite and don't want to share my nonsense when half the eastern seaboard is dealing with devastation, but you would be giving me too much credit.
Okay, I took today off because of Sandy, but what's my excuse for all of the other days I've skipped?
It's because I have been gearing up for this. And, by "gearing up" I mean doing nothing whatsoever.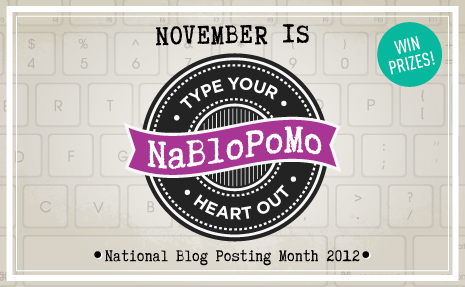 Apparently, I didn't learn my lesson last year.