I've mentioned before how much I hate winter. Autumn gets second place in the hate column, mostly because I know what follows, but also because of the yard work at our house. In case you get tired of counting, that's 25 bags and/or cans of leaves. For this week.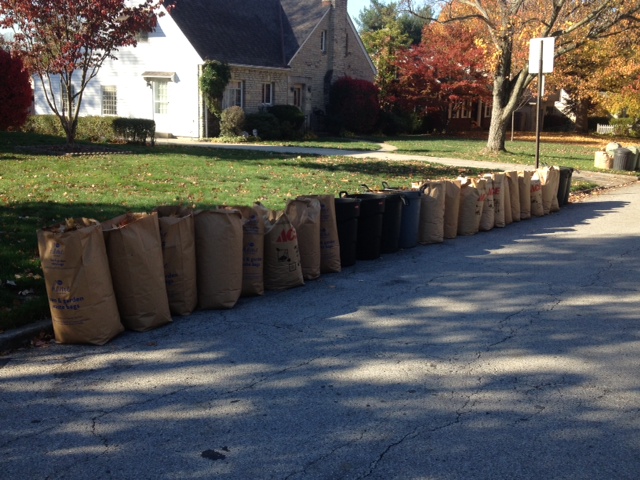 Two days after bagging all of those? The back yard looks like this.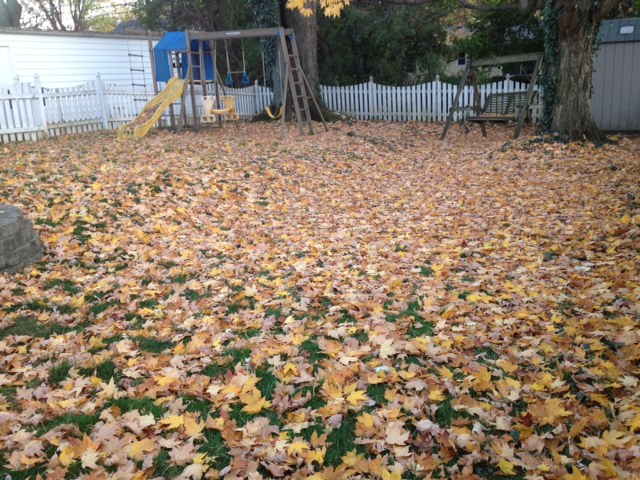 Even the bushes are shedding in preparation for winter.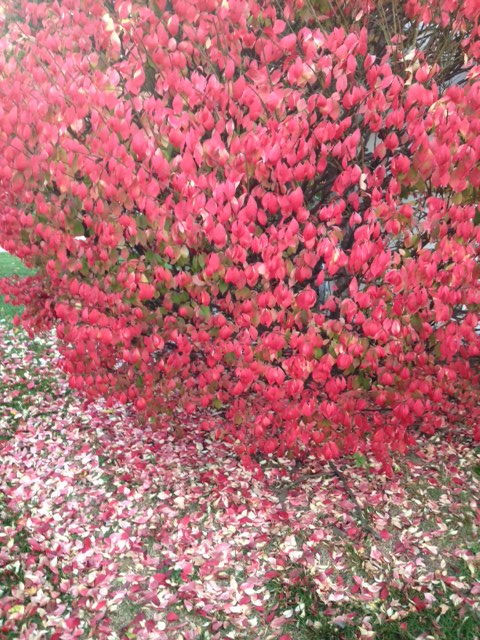 But, as much as I hate winter, I'm pretty sure the yard waste people hate me more.