Sometimes, when we are just sitting around, my mom will burst into tears and tell me what a good father my kids have. I nod. "I know, Mom. I know." And, I do.
I think part of the reason she cries is because she had a good relationship with her father and she misses him. He's been gone since I was a child, but she still talks about him a lot. I think there is also something to be said for the fact that my mom is 78 years old and has known a lot of people who didn't have close relationships with their dads. My grandparent's generation wasn't exactly known for wearing their emotions on their sleeves.
Actually, some members of my generation aren't known for it either. There is no denying that my husband is a curmudgeon (seriously, he won't even deny it), but he loves his kids, does all kinds of activities with them that I probably never would, instills in them a sense of responsibility, shares his faith and his dreams with them, and even though he is one of the biggest sports fans I've ever known, he doesn't blink an eye at the fact that our special needs son will never be a star athlete.
Of course, my husband gets all of his parenting skills naturally because he has a great dad. As do I. Our fathers are both funny, kind, generous and loving.
Way back in 1997 I spent an amazing August afternoon dancing with all of these men. I happened to be wearing a wedding dress and at one point or another was twirled around the dance floor by my brand-new husband, my dad, and my father-in-law.
The other night my daughter's dance club threw an event for the parents. It was held in the same hall where my husband and I had our wedding reception, and when my groom and our daughter took to the dance floor – the same dance floor where I had danced with my dad – I was the one doing the crying.
I have been so lucky to have these dads in my life and I wish the same thing for my girl.
So far, so good.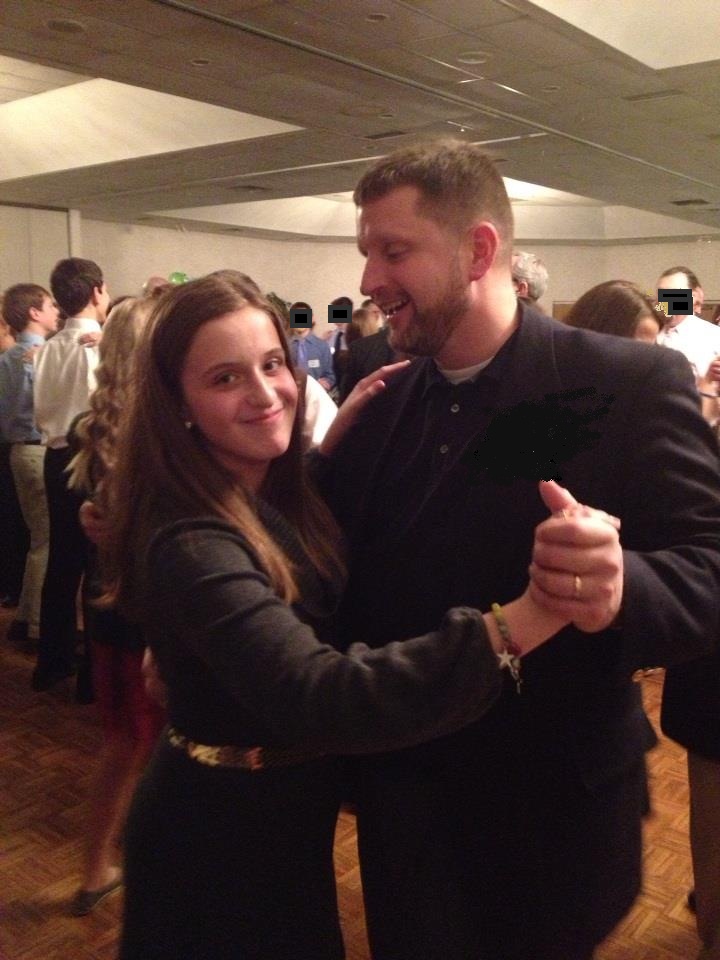 Speaking of dads, I'll be on a panel at the Dad 2.0 Summit in Houston this weekend where some of the best parents in social media will be gathering to declare, "Parenting isn't just for moms, and neither is blogging!" I just made that quote up, but I'm pretty sure they'll want to to put it on a bumper sticker.