If you're a long-time reader, you may recall that I don't make very pretty desserts. I may put my heart and soul into baking you a cake, but they look like they contain my blood, sweat, and tears.
Recently, we were asked to bring a patriotic dessert to a pot-luck so I turned to Pinterest for some inspiration. Part of my job is to pin items to the BlogHer Loves Holidays board and I knew there were some great ideas involving red, white and blue goodies. In particular, I wanted to make these rice cereal treats.
They didn't turn out as pretty as the picture, but it's me; this wasn't a surprise. It wasn't until we got to the pot-luck where I saw these adorably sprinkled cupcakes…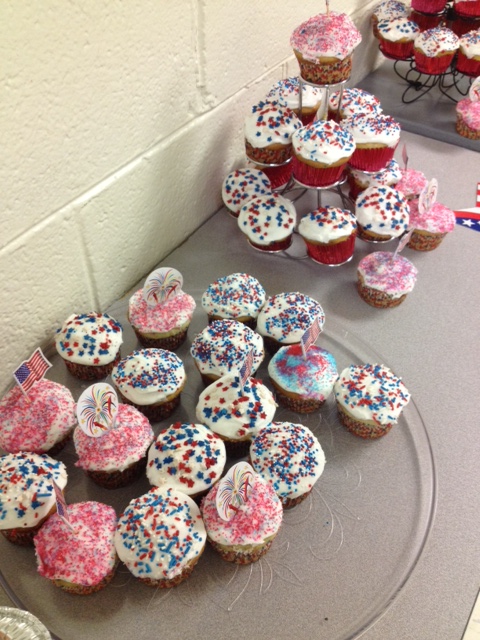 …and this flag-waving dessert…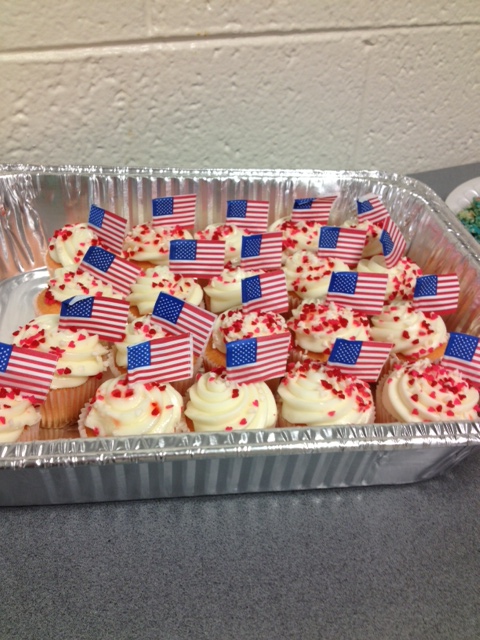 …that I realized I had gone overboard on the dye and created the ugliest dish on the table. They weren't even blue. They were green and very holiday-buffet looking. This is now my M.O. as I once created, what my friends refer to as, "Holiday S'mores" on a camping trip when I accidentally packed cinnamon graham crackers.
At this most recent event, people were nudging me as I took these pictures to point out how bad the treats looked. In their defense, they didn't know they were talking to the chef.
Next up: I put a Christmas spin on strawberry shortcake.