I was going to sit down and write thank-you notes this weekend to the hundreds (really, that sounds crazy, but it's truly hundreds) of people who have reached out to me in the last couple of months; cards, emails, gifts, texts, wine, food…so much food…phone calls, visits from old friends and time spent with family. I have a LOT of people to thank. It's a little overwhelming. Also, my pants are tight.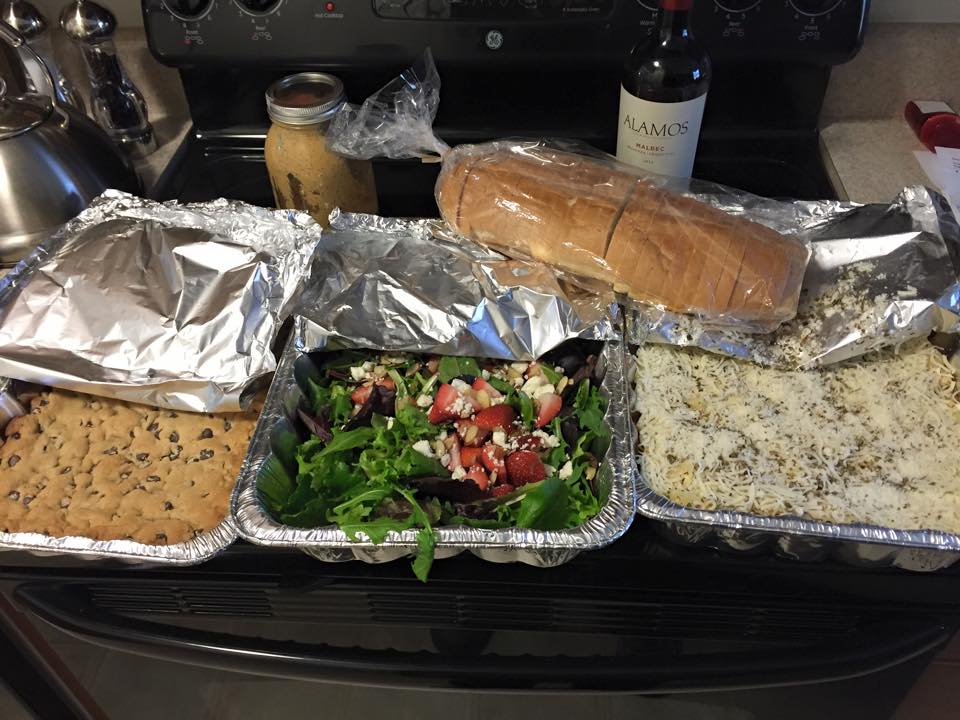 Instead I drank wine with my sisters, reconnected with an old friend from high school, played games at an arcade, enjoyed a full day of sunshine and laughter with some of my best friends, went to church, took a gaggle of teenage girls to the mall, went for a run, and ate tater tots.
I did manage to buy my neighbor some flowers, but that was only because I really needed to return the mountain of containers in which she presented me with dish after dish of Egyptian cuisine. If you are what you eat, I AM FLAN.
I've done a lot of thinking about the people who have been closely surrounding me lately and I've come to the realization that most of my best friends – the people who are always there for me, surround me with love and laughter, hold my hand when I cry, listen to me, advise me, and cheer me on – are some of the most screwed up people I've ever known.
I take that back, they are not screwed up, their lives have been. They have personally dealt with abandonment, drug abuse, alcoholism, mental illness, physical illness, death, disability, infidelity, and more. Over the last few days, looking around at some of them, I have marveled at their strength and resilience.
I have come to see that these people, who can go through hell and come out the other side still laughing and enjoying what life has to offer? Well, these are my people. They are my tribe and there is a great force that has brought us together. And, despite what we've been through, we're awfully lucky.
I am a firm believer that anything worthwhile is only worthwhile if you have to fight for it. I don't think anything comes easy and if it did, how could you truly savor the results? It's like having a helicopter drop you off on the top of a mountain instead of climbing up the side. You know the view would be much sweeter if you got there yourself.
And, that's what my friends have done. They've fought and clawed through life to find there is still a sweet view; that we can high-five each other for making it to the top without dying, then head back to base camp and grab a beer.
Yep, these are my people. I'm so fortunate to have them climbing through life with me.