I was looking for a picture last night. Not like the old days when you would pull out a photo album and flip the pages over – looking through, maybe, 50 images to find the one you wanted.
No, I was looking for a specific photo and couldn't find it on my phone. It must be on Facebook, I thought. It wasn't. I scrolled through thousands of pictures, but the one I wanted wasn't there.
I cursed and moaned about technology. No one needs this many pictures! Why are they in all different places? My iPhone, Flickr, Facebook, Twitter…ohhhh, it's probably on the blog.
So I came here to look, but what I found when I got here was not what I came looking for.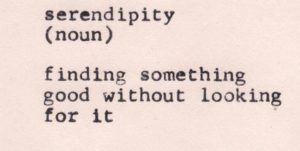 I haven't been her for awhile and what I found as I scrolled through the categories were post after post that I don't even remember writing. There are unbelievable memories here. I was laughing at witch penises, and how my son used to insult me, and how my son used to threaten animals. And, a whole lot of other things my son did.
I was reminded that children grow A LOT in nearly a decade of blogging. My daughter is getting ready to turn 18, for crying out loud! Also, I was right about this. I was also reminded that her talents are limitless.
What I found is almost 10 years of life documented. I found something I'm still passionate about even though it feels harder to write these days. I can't write all the things I want to and that's awfully hard, because I have a lot to say. My life, however, does go on. Beautifully, in fact. It's time to start documenting that again.
I never found that picture, but I take back all the cursing and moaning I did about the technology in which it's buried.
Long live this blog.