A few days ago, I lifted our old dog, Blue, off the floor and as she hobbled across the living room, my nine year old son stood watch.
Our 14 year old Labrador has had bad hips for awhile, but recently one of her front legs went out and she's had a tough time walking at all. After she and I had slowly passed through our porch, I let her out of the back door and turned to find my son standing there with tears in his eyes.
Before I could say anything he said, "Mom, my eyes are kind of watery."
I knelt down and grabbed his shoulders. "What's the matter, buddy?"
He replied, "Well, I'm sad for two reasons. Blue is hurting and she's old, so I know that means she's going to die soon."
I nodded. "Yes, but after she dies she's going to run and chase squirrels and bunnies again, just like she used to."
His eyes widened, then he stuck his fingers under his glasses and wiped his tears away. Suddenly, a smile crept over his face and he said, "Wow! She's going to have a blast in heaven!"
We love you, Blue and we're wishing you tons of tennis balls and mailmen. Saying goodbye to you was one of the hardest things I have ever done, but I wouldn't trade you being part of our family for anything.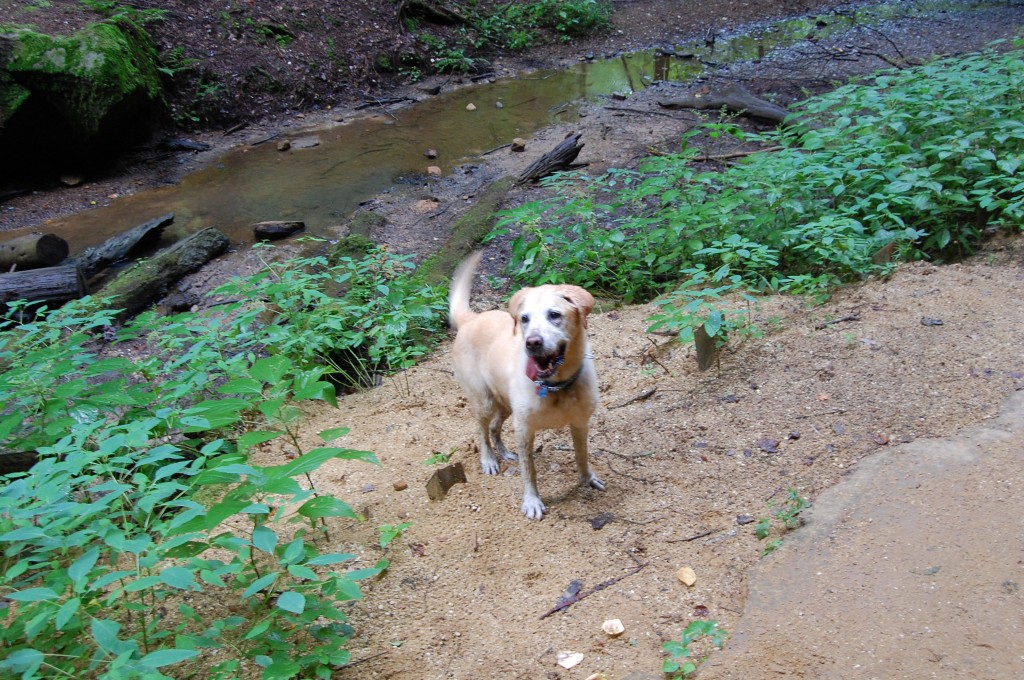 Blue 4/17/98 – 4/26/12